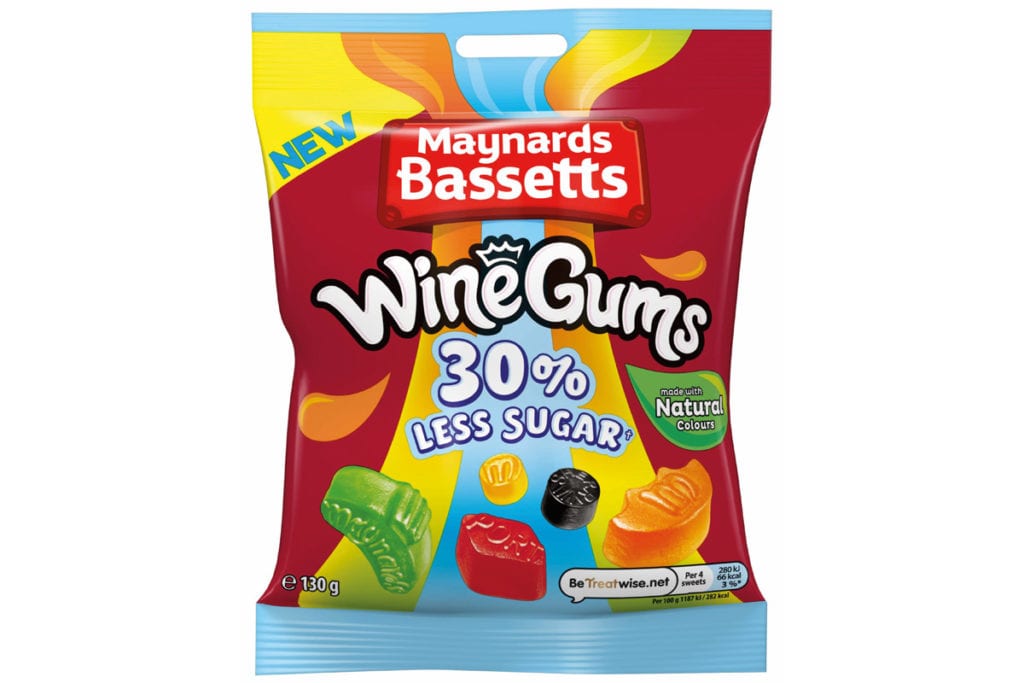 Reduced sugar Wine Gums are unveiled
AN increasing number of confectionery products are now being rolled out in reduced sugar versions, as concerns about the nation's health continue to grow.
Wine Gums are the latest brand to get a low-sugar makeover, with parent firm Mondelez releasing a new variant that contains 30% less sugar.
The new Maynards Bassetts Wine Gums will not replace the 'full sugar' original version, which will still be available to consumers.
In fact, Mondelez has recommended that retailers display the new Wine Gums alongside original core packs, in order to offer maximum choice to consumers.
Anna Ulrich, brand manager at Mondelez International, said: "Wine Gums are such a popular sweet with consumers already, so our new less-sugar launch is set to shake up sales for retailers even further.
"We know shoppers are going to love the new variant – in fact our consumer testing showed an impressive 84% purchase intent."
And for those who might think that reduced-sugar is just a flash in the pan, Ulrich pointed out that the 'less-sugar candy market' is growing by a whopping 56% year-on-year.
Ulrich added that, over one third of consumers are actively cutting down their sugar consumption.
Mondelez has also released a new 30% reduced sugar Cadbury Dairy Milk bar, available in 85g tablet (RRP £1.49) and 35g single bar formats (RRP 65p).
The reduced sugar Maynards Bassetts Wine Gums will hit the shelves this month.