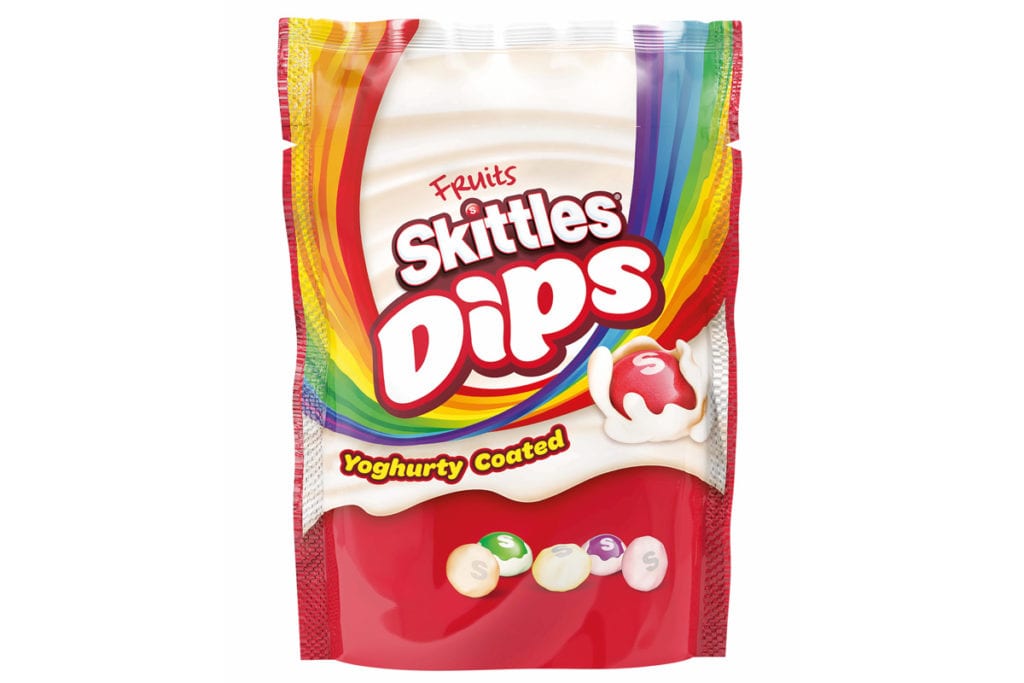 DESCRIBED as the firm's 'biggest fruity confectionery launch of 2019', Mars Wrigley has unveiled Skittles Dips.
Dips consist of a hard, chewy Skittle that is covered in a creamy yoghurt coating – which is designed to create an 'indulgent, multi-textured' experience.
Alyona Fedorchenko, marketing director at Mars Wrigley said: "By tapping into the growing trend for yoghurt-coated treats we want to provide a more premium, indulgent experience for the consumer.
"Fans of Skittles will enjoy something completely new."