Firm launches Venom RTD cans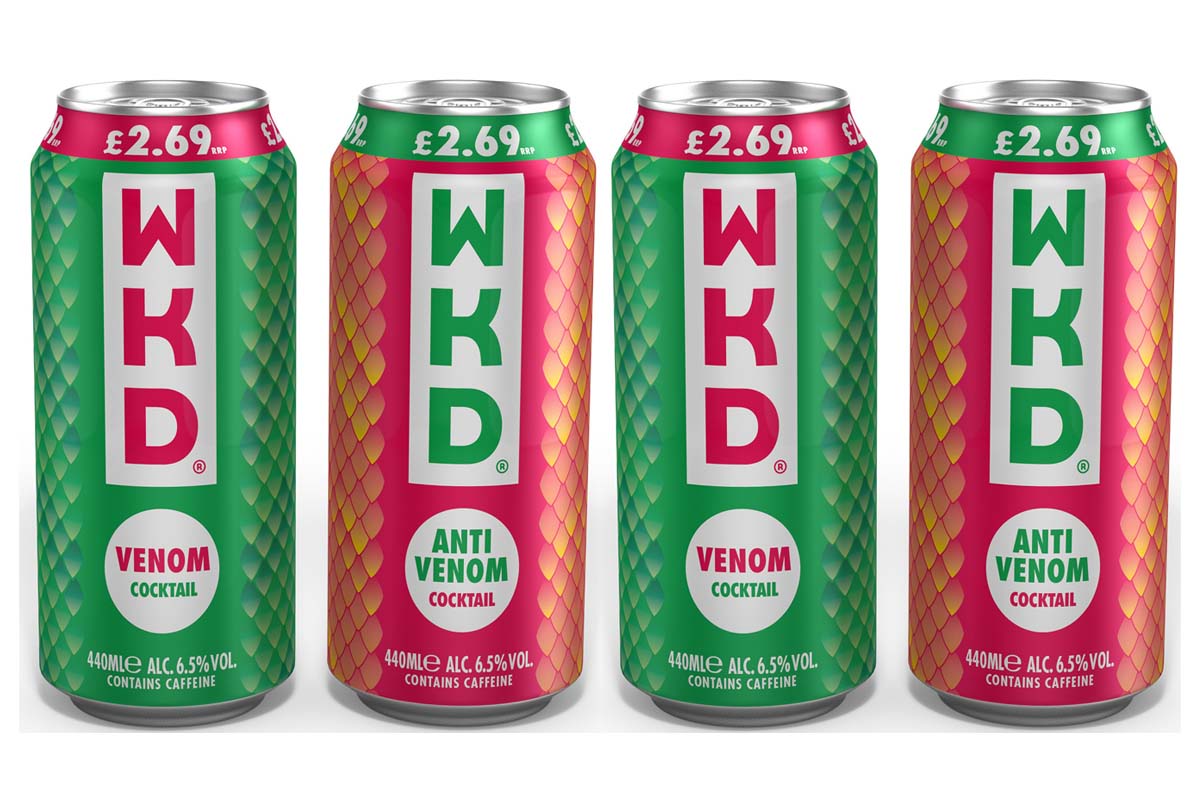 IT has always been one of the UK's biggest ready-to-drink brands, but WKD has faced some stiff competition from newcomers to the market over the last few years.
To ensure that it stays on top of trends in the category, parent firm SHS Drinks has now launched its own version of popular venom-flavoured cans.
WKD Venom and WKD Anti Venom are 6.5% ABV pre-mixed cocktails inspired by the drinks of the same names that are often available in clubs and bars.
Both RTDs are targeted at 18-24 year-olds who may be 'pre-drinking' before heading out for the night – as the cans both contain caffeine.
Karen Salters, group director at SHS Drinks said: "This innovation is all about WKD driving growth through a convenience-based solution that reflects consumers' on-trade habits and preferences.
"We're the UK's No.1 RTD brand and activities that grow the category, engage consumers, and build sales for convenience retailers are our priority.
"Buying cocktails in bars and clubs is exciting and fun; through Venom and Anti Venom, WKD is helping consumers overcome the all-important 'hard-to-replicate-at-home' hurdle."
The new cans are available in 440ml cans with colourful branding and snakeskin-style graphics, which have been carefully designed to increase stand out on shelf.
WKD Venom consists of WKD Blue, bourbon and orange flavours, while WKD Anti Venom contains WKD Berry, peach schnapps and pineapple flavours.
Available in £2.69 price-marked single cans, the launch of the new flavours will be supported with pallet displays and impactful POS.
WKD's Venom and Anti Venom will also be promoted via an extensive social media campaign, designed to generate consumer awareness.