Subcategories performing well in store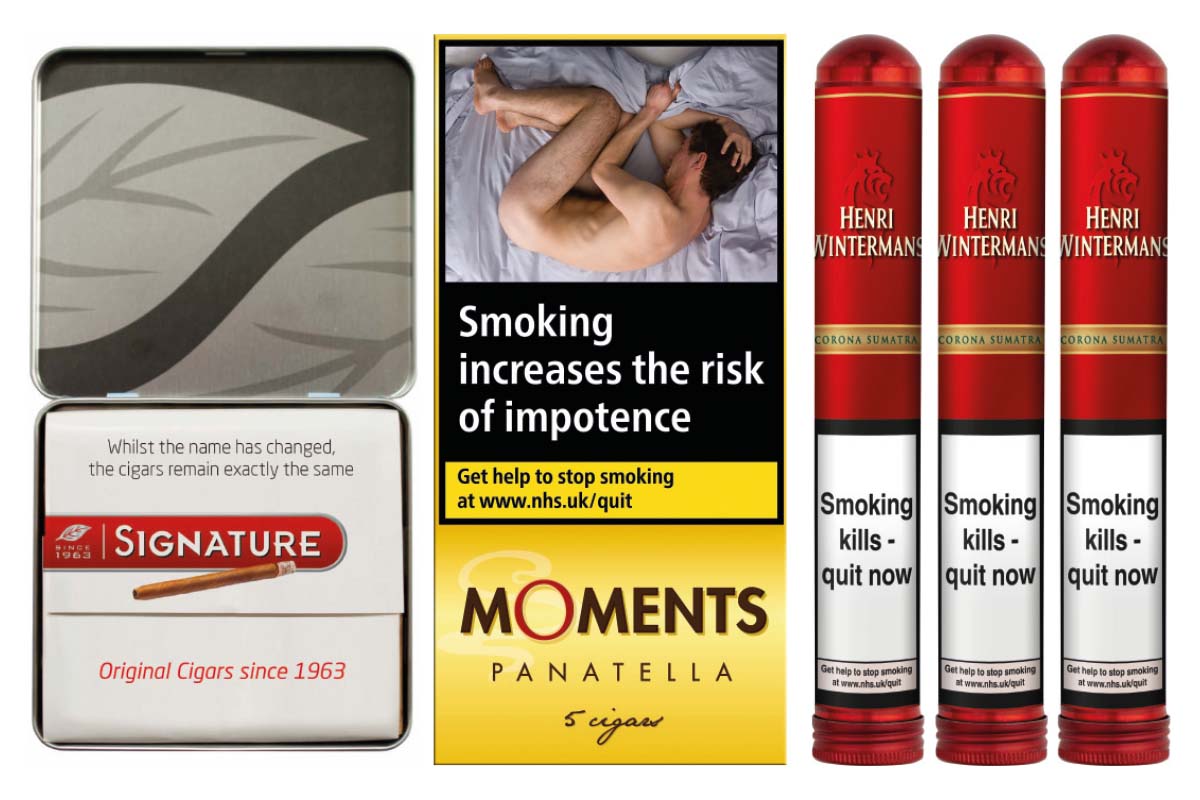 THE UK cigar category was worth £198m in the year to 24 March – although at first glance growth appears to be modest.
Figures produced by IRI Marketplace revealed total category growth of just 0.9% – but dig a little deeper and there are some green shoots to be found.
Miniature cigars – which make up 73.2% of total cigar volume, enjoyed value growth of 4.6% – while large cigars were up 2.7%.
Alastair Williams, country director at Scandinavian Tobacco Group UK (STG UK), highlighted this performance as evidence of the opportunity miniatures provide for Scottish stores.
"STG UK's miniature brands contribute 67.5% of the value sales to the segment. This includes Signature Blue (previously Café Crème Blue), Moments Blue and Signature (previously Café Crème), which are also the top three cigar brands within the Scottish market."
Within Scotland, the total cigar market is valued by IRI at £17m, suggesting that there's plenty of demand among the nation's existing adult smokers.
Williams reckons STG UK is best-placed to help retailers meet that demand; the firm's brands make up 57.9% of the Scottish market by volume and £8.7m of the £17m annual total.
And while miniatures may be the big hitting subcategory in Scotland at the moment, Williams suggested retailers take a diverse approach to ranging cigars – ensuring they can cover all bases when chatting with customers.
"It's important for retailers to recognise and understand that value for money means different things for different people and be able to advise them on which cigar products would be best suited to their needs.
"For those looking for the cheapest out of pocket spend, cigars offer many benefits given the changes in pack sizes within the wider tobacco category – which has come with a higher price for many shoppers – making cigars the cheapest option.
"While, for the 47% of shoppers who prioritise perceived value for money, well-known brands like Signature and Henri Wintermans will offer them reassurance of quality," he said.
Ranging isn't the only area where retailers can make a big difference to the success of cigars in-store – pricing is also critical.
The absence of minimum pack sizes opens up plenty of avenues for c-stores to offer their shoppers value for money and Williams had his own ideas about what works best.
"It's obviously completely up to the retailer to set prices, but please consider that the tobacco companies invest a lot of time into researching pricing strategies and price elasticity to develop their recommended pricing," he said.
"If you're deviating from RSP there might be very good reasons for it, but it should be based on local insight from you and not just trying to make more money in the short term."