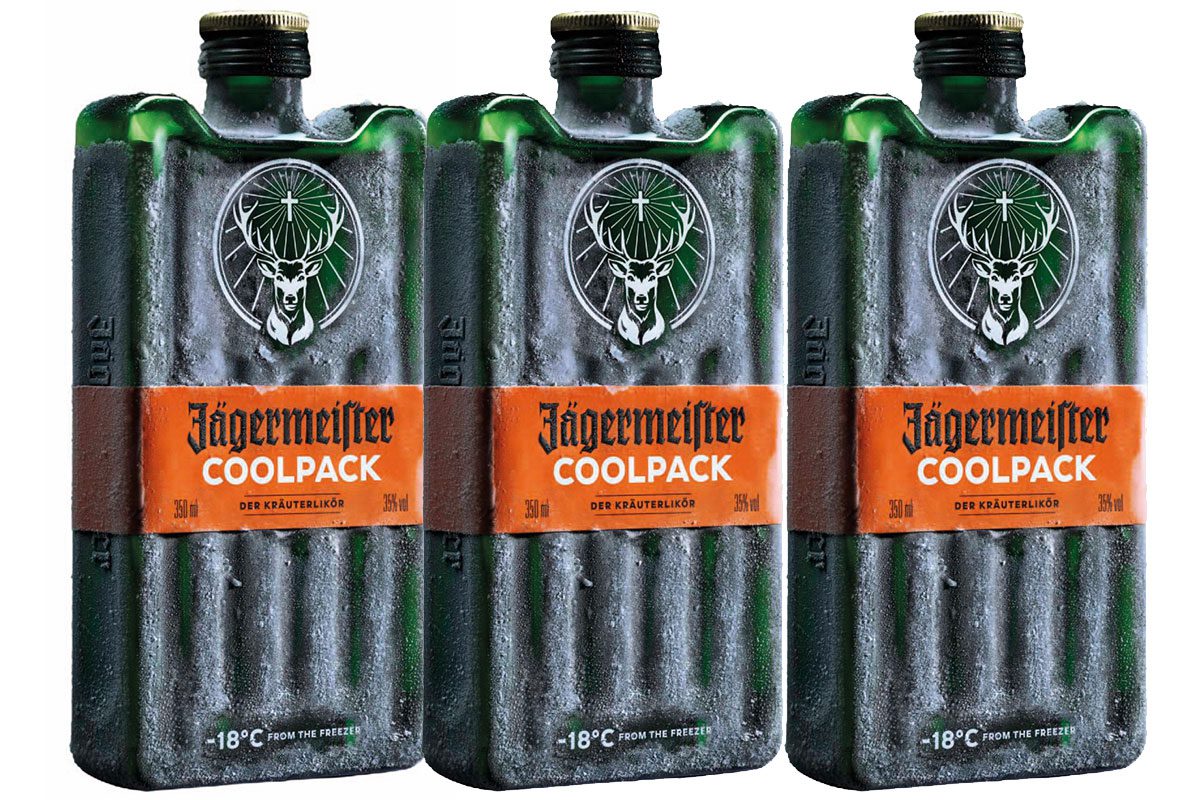 Herbal liqueur brand Jägermeister has launched a new pack that should help to keep the drink cool during the summer months.
The new Cool Pack is designed to keep Jägermeister chilled to -18 degrees: which the brand reckons is the optimum temperature for consumption.
Giles Mountford, category and trade marketing manager at Jägermeister said: "Jägermeister can be enjoyed in so many ways year-round, but you can't beat the iconic ice-cold shot serve and this really comes into its own in summer.
"The new Jägermeister Cool Pack is designed to educate consumers about how to store and enjoy Jägermeister in a fun and engaging way, whilst creating new ways to enjoy Jägermeister especially whilst out of home.
"The warmer months represent a golden opportunity for retailers to up-sell innovative products like the Jägermeister Cool Pack to consumers looking to add some theatre to serves, particularly when enjoying moments at home or in the great outdoors."
The bottle itself is a modern twist on a classic ice pack, and its stackable shape is intended to make it 'freezer-friendly.'
Jägermeister Cool Pack, which has an RRP of £13, comes in a 35cl bottle with an ABV of 35%.