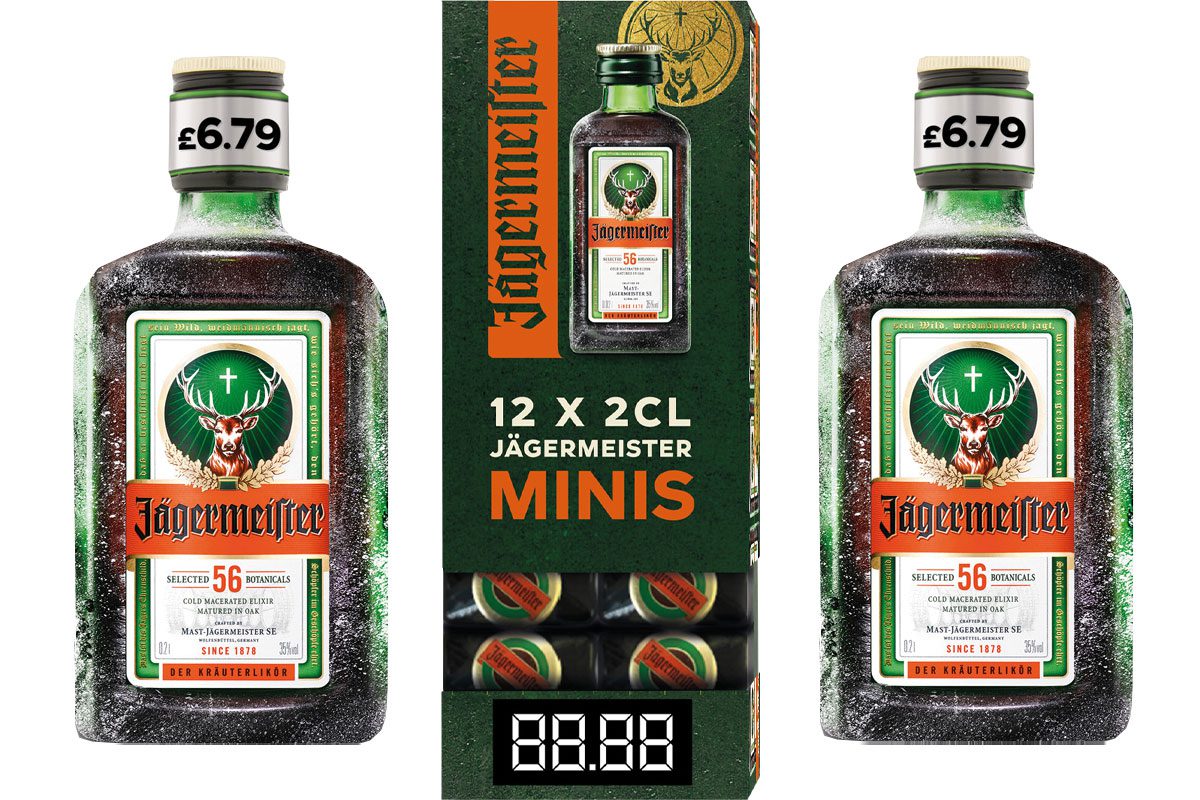 PMPs are performing well for German herbal liqueur brand Jägermeister.
In the context of increasing pressure on household budgets, Jägermeister has managed to secure more value sales for its PMP range.
Johnny Dennys, head of brand and trade marketing at Mast-Jägermeister UK, said: "Jägermeister posted positive growth across its range of price-marked packs, including our 20cl at 14.0%, 35cl at 4.3% and 50cl at 18.0%. This growth is indicative of the popularity of the PMP format for consumers on the go, or to share with friends before a night out."
Dennys said Jägermeister has found that despite other cost pressures, shopers continued to pick up PMPs over the past 12 months, "as they continue to consume their favourite spirits whilst managing their spend."
For retailers, Dennys suggested making PMPs more prominent during key periods such as Thursday through to Sunday, to really see sales soar.
"Visibility becomes even more important as PMP formats are easy for consumers to pick up as an addition to the planned items in their shopping basket," he said.