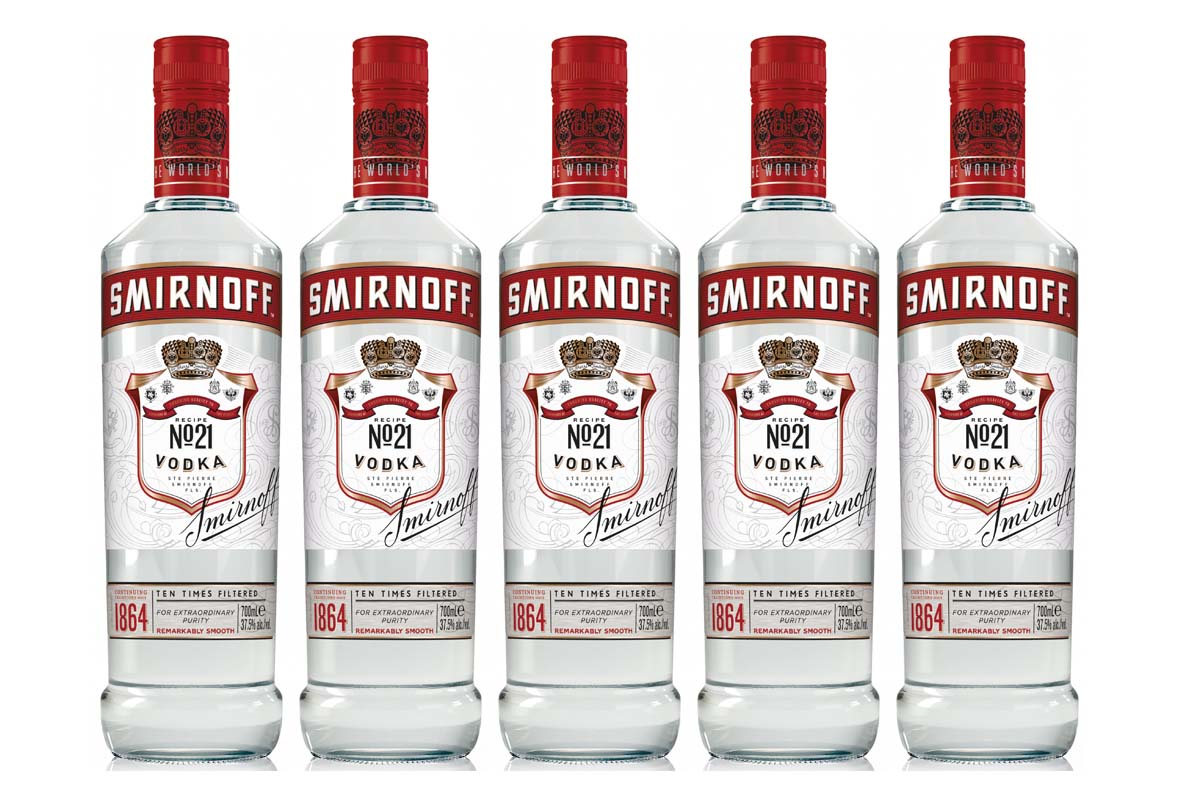 WITH new craft spirits appearing every week, more established brands have to ensure that they also have sufficient stand-out on busy shelves.
In that vein, Smirnoff has redesigned the packaging of its entire portfolio: including Smirnoff Raspberry Vodka, Smirnoff 100 Proof Vodka, Smirnoff Espresso Vodka and Smirnoff Small Batch Black Vodka.
Oliver Clements, brand manager for Smirnoff Europe, reckons the new packs will help retailers drive vodka sales this summer.
He said: "We are proud to introduce a new packaging design for the brand, striking a balance between classic and contemporary."
The new labels see the reintroduction of the classic 'Smirnoff shield' and an increased focus on heritage – with the phrase 'continuing traditions since 1864' being brought to the forefront of the label.
This follows the Diageo Drinks Report for 2019, which revealed that consumers are increasingly seeking out brands that have intriguing stories behind them.
The new bottle is currently rolling out worldwide across Smirnoff No. 21 Vodka and all other flavour variants. Fractional sizes are due for release in September.