Summer campaign rolling out across formats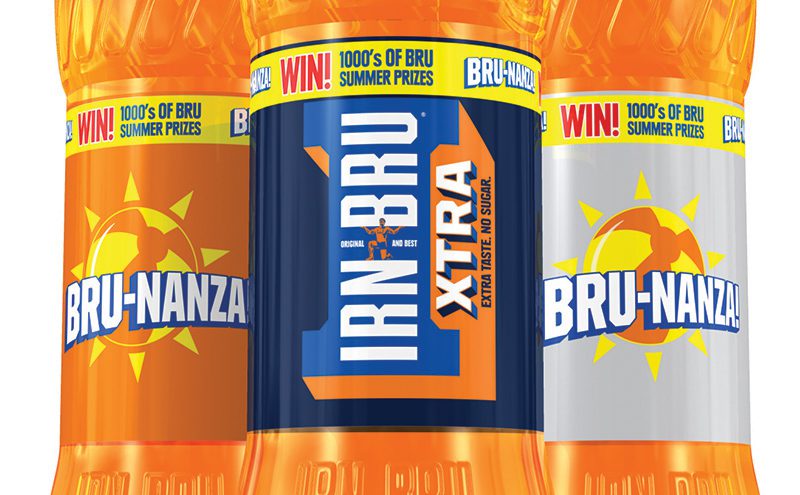 AG Barr has launched what it has described as its "biggest ever" on-pack promotion for Irn-Bru.
This summer's campaign will offer shoppers the chance to win thousands of Irn-Bru branded prizes ranging from beach towels and 'fanny packs' to can coolers and eye-catching 'Bru-nicorn' lilos.
The 'Bru-nanza' campaign will run during July and August across a number of Irn-Bru plain and PMP packs including 500ml and 2litre bottles and 8x330ml cans. Irn-Bru Regular, Sugar-Free and Xtra will all be included in the campaign.
A spokesperson for the brand said: "Irn-Bru on-pack promotions are proven to increase sales and retailers should prominently display the Bru-nanza packs to unlock incremental sales opportunities."