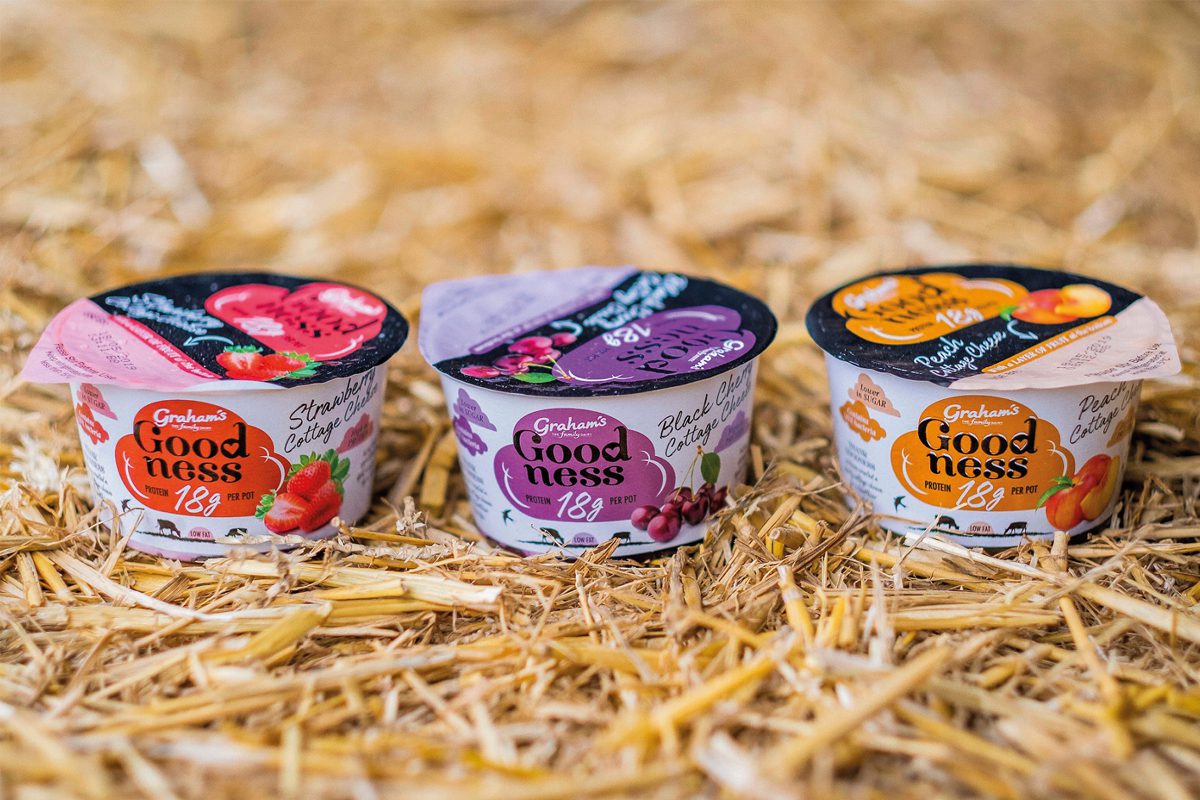 THANKS to its low-fat, high protein credentials, cottage cheese has long been popular with those on a diet.
As part of its healthier Goodness portfolio, Graham's The Family Dairy has now launched its own flavoured cottage cheese.
Graham's Goodness Cottage Cheese has a layer of fruity compote at the bottom of each pot, which is meant to be mixed in with the cottage cheese to give it a unique taste.
Coming in strawberry, peach and black cherry flavours, the new range is low fat and lower in sugar.
Each pot also contains at least 18g of protein, as well as millions of live bacteria which help to promote good gut health.