CPG focuses on ScotGov's controversial proposals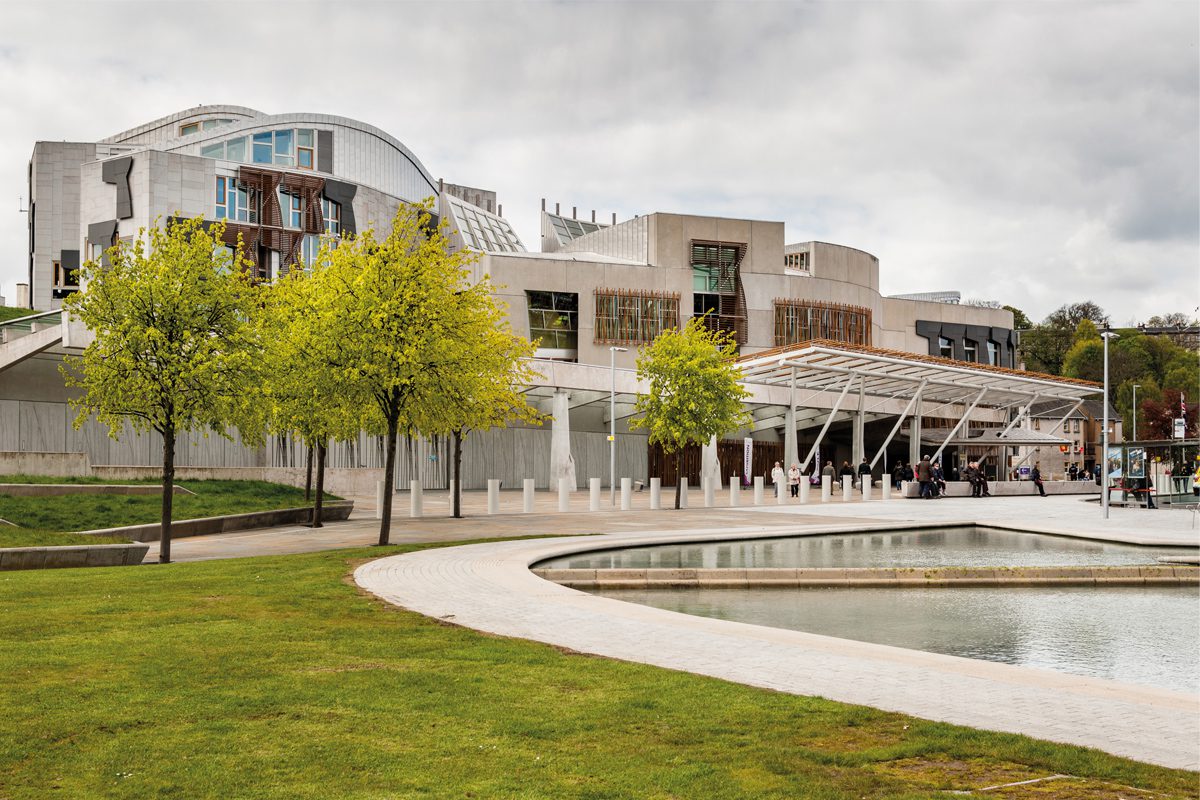 THERE was only one subject for discussion at the latest meeting of the Scottish Parliament's Cross Party Group for Independent Convenience Stores – deposit return.
Retailers and stakeholders gathered late last month to discuss all things DRS, with a packed agenda covering a recent c-store trial, the impact of deposit return on recycling and a Q&A session.
Proceedings launched with an address from Scottish Government environment secretary Roseanna Cunningham.
Cunningham told attendees that she had taken industry concerns onboard – particularly around glass and exemptions for smaller stores – but showed no signs of walking back the current DRS proposals.
"I strongly believe the inclusion of the materials is in fact the right mix. I know there is an issue around glass. I am sympathetic that it does increase costs," she said.
"[However] I had to consider that if it's not included at the outset you're not going to be able to reverse engineer it into the system.
"On exemptions, even a modest model of exemptions would make the scheme moot. You very quickly get to a position where you would be exempting so many places there would be no point in starting the scheme."
Following Cunningham's opening remarks, the CPG heard from Truls Haug of Tomra who discussed the reverse vending machine manufacturer's recent trial with Scotmid. Haug said the trial had been a success, adding that while he recognised there are challenges for Scottish stores, he thought the proposal is "probably the best in the world."
Retailers Abdul Majid of Nisa Bellshill, Linda Williams of Premier Broadway in Oxgangs and Asif Bashir of Keystore Moredun, Edinburgh, presented their views having recently completed a three month DRS trial with reverse vending machine (RVM) supplier Envipco.
While each retailer said the equipment itself was easy to use, all three noted that running the system would increase their workload – with a need for vigilance around spillages and slip risks near the RVM.
The closing portion of what had been a largely cool headed discussion saw temperatures rise slightly as retailers quized Scottish Government official Scott Wood on the DRS proposals.
Scottish Grocers Federation chief executive Pete Cheema said: "We are all going to end up losing money on this, every single one of us. If you allow for opportunity cost and electricity cost and the cost of machine and services and time given up by the retailer to do this, then a handling fee will need to be somewhere in the region of 15p and that's never going to happen.
"It's time we were listened to, we can't keep getting pushed into a corner."
Walker responded: "We need to work with you to mitigate the impacts where possible.
"The reality is the handling fee will be set by the scheme administrator and it's important that the retail sector has a strong voice in this."