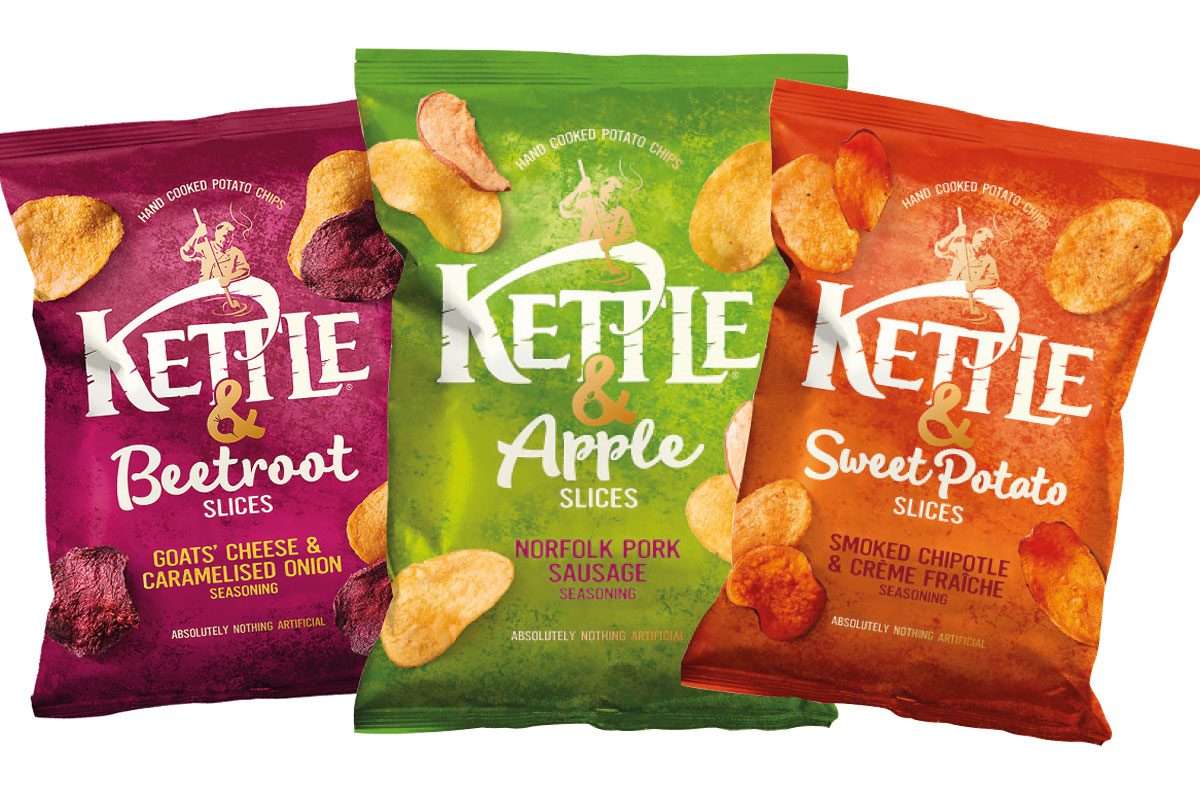 Hoping to add a bit of excitement to the big night in, Kettle Chips has launched a brand new sharing range of crisps that contain slices of real fruit and vegetables.
The Kettle & More range includes three flavours: Kettle & Apple Slices with Norfolk Pork Sausage seasoning, Kettle & Sweet Potato Slices with Smoked Chipotle & Crème Fraiche seasoning and Kettle & Beetroot Slices with Goats' Cheese & Caramelised Onion seasoning.
Available in a 100g sharing bag format with an RRP of £2.25, Kettle & More will be supported by a trio of television adverts.
Senior brand manager Kizzy Beckett said: "We're incredibly proud of the new extension to the Kettle Chips brand. The new 'Kettle & More' range shows Kettle at its most playful and innovative, whilst staying true to our core principals – we're committed to using 100% real food ingredients and ensuring our customers receive a product that is crunchy, tasty and satisfying.
"We can't wait for consumers to taste the new range as it is something quite different for UK crisp eaters to experience."