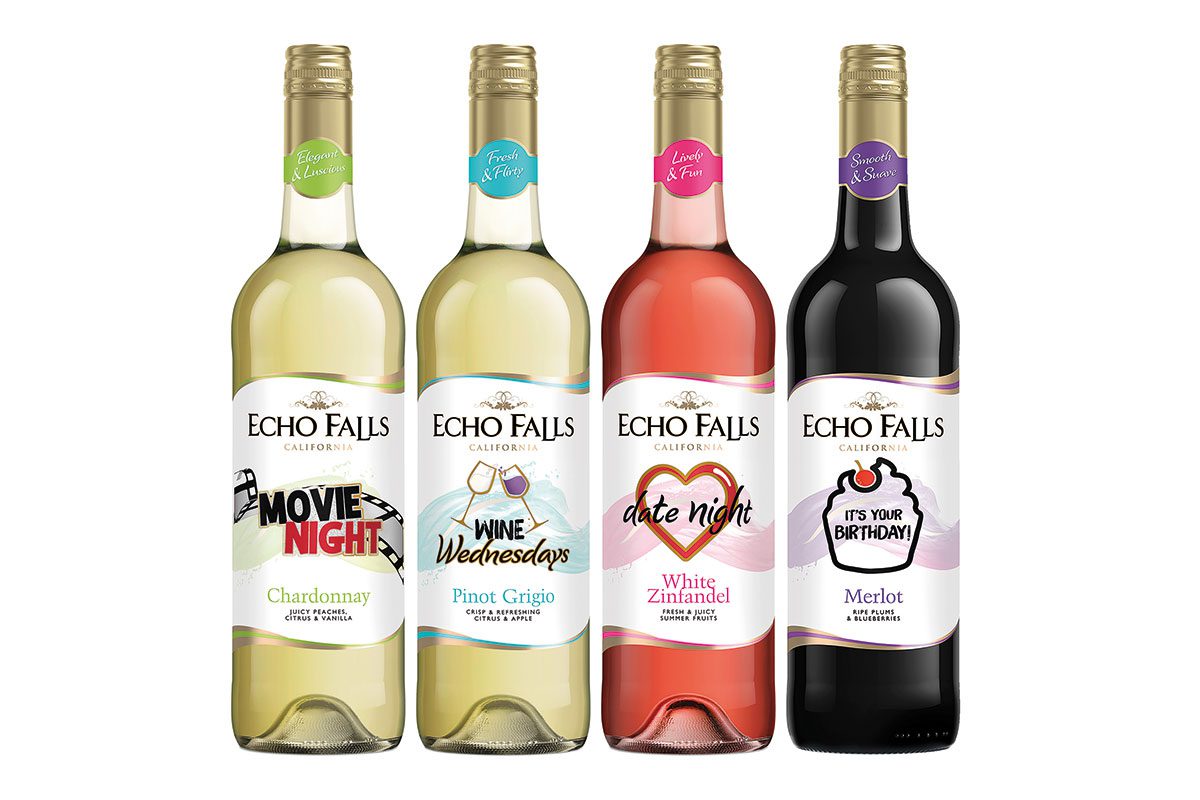 WINE brand Echo Falls has released not one, but 30 limited edition occasion labels for its bottles.
The new labels will feature slogans like 'It's your birthday!','Fri-Yay', 'I love you' and 'Movie Night', which will promote special occasions and aim to inspire purchase amongst consumers.
The labels will feature across Echo Falls' top four still wine variants – Chardonnay, Merlot, White Zinfandel and Pinot Grigio.
The range has an RRP of £6, with branded POS available to retailers.