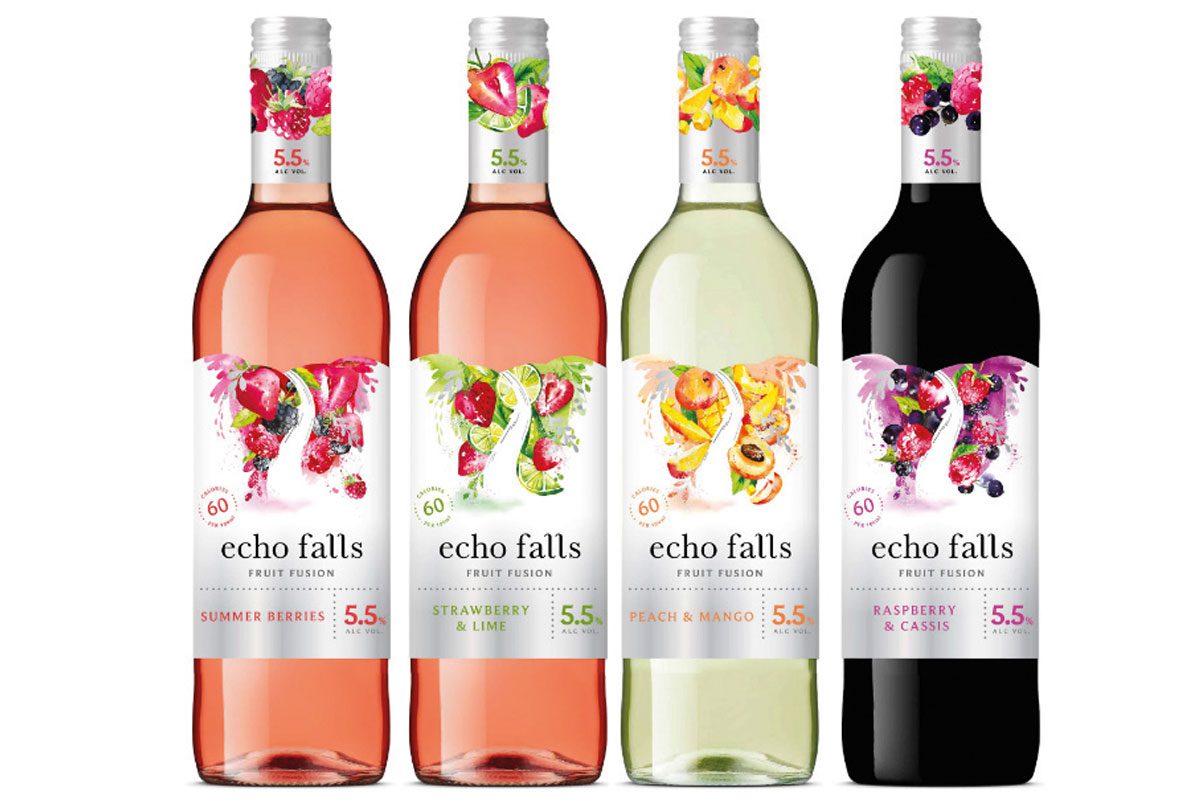 ECHO Falls Fruit Fusions range has a new look.
The revamped packaging uses colour coding to differentiate between the range's two ABV levels, 5.5% and 9%, to improve clarity for consumers.
Anne Uva, Accolade Wines' Echo Falls assistant brand manager, said: "We know from sales and consumer feedback that there is an audience for both ABVs, with the products catering for different needs and occasions."
Fruit Fusions wines are available through the grocery, convenience and wholesale channels. The wines retail at £4.25 RRP for the 5.5% ABV and £6.00 RRP for the 9% ABV.
• Accolade Wines has also launched a new consumer campaign for Echo Falls, offering shoppers the chance to scoop one of 500 'Luxury Pamper Night In' hampers.
Running until October, the competition is being supported by in-store POS materials as well as paid social media activity.
Tom Smith, marketing director (Europe) at Accolade Wines, said: "We all deserve a bit of pampering after the past 18 months, and we're really excited to offer this luxurious hamper to shoppers.
"We know this will appeal to our loyal Echo Falls customer base who enjoy a special night in."