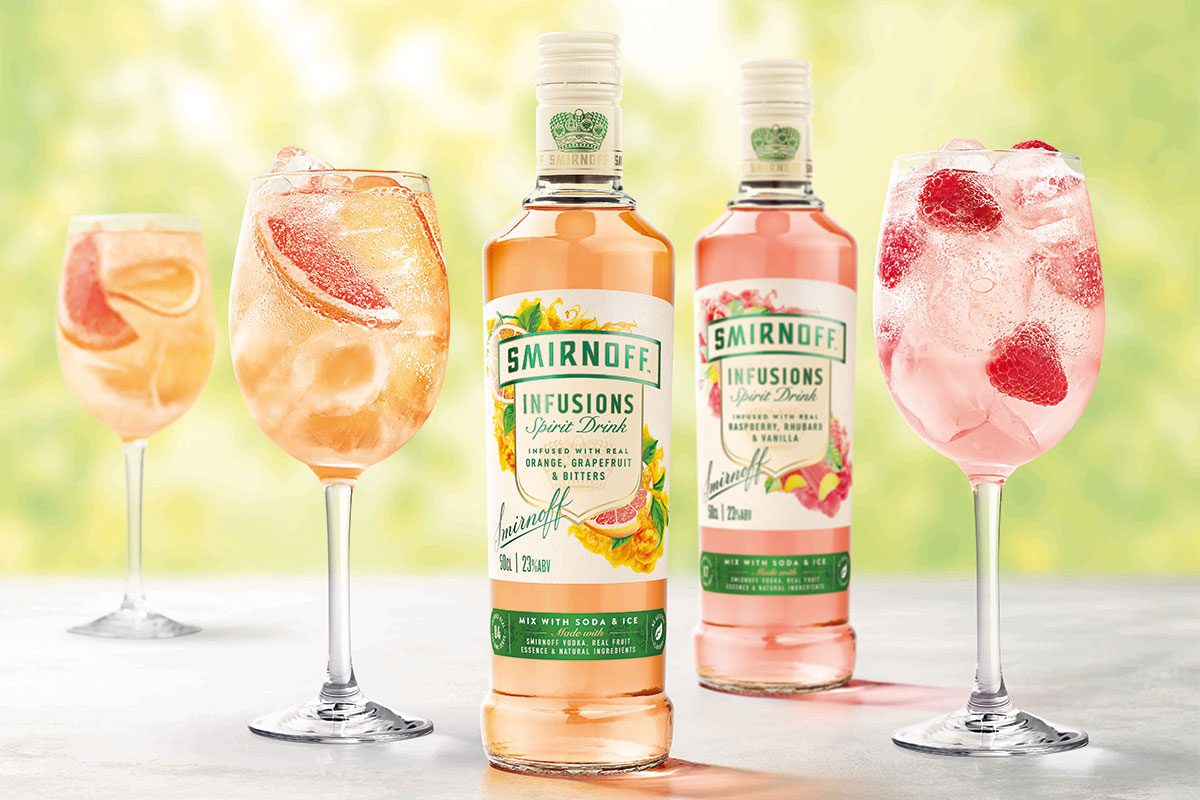 IN time for the summer, Diageo has launched a new infused range under its Smirnoff vodka brand.
Available across all channels, the new 23% ABV Smirnoff Infusions sees Smirnoff No.21 Vodka infused with real fruit essence.
Smirnoff Infusions is available in two flavours: Smirnoff Infusions Orange, Grapefruit & Bitters, and Smirnoff Infusions Raspberry, Rhubarb & Vanilla.
The launch of Smirnoff Infusions is being supported by a £4.4m marketing campaign which Diageo predicted will reach 97% of UK adults in its first year on the market.
Sarah Shimmons, Smirnoff marketing manager for Europe commented on the launch: "Smirnoff Infusions is an exciting new addition to our portfolio in Great Britain, and looks to tap into the growing demand from consumers for great tasting drinks with a real depth of flavour.
"The process sees real fruits infused and distilled individually for the perfect amount of time to allow natural flavours to be extracted."