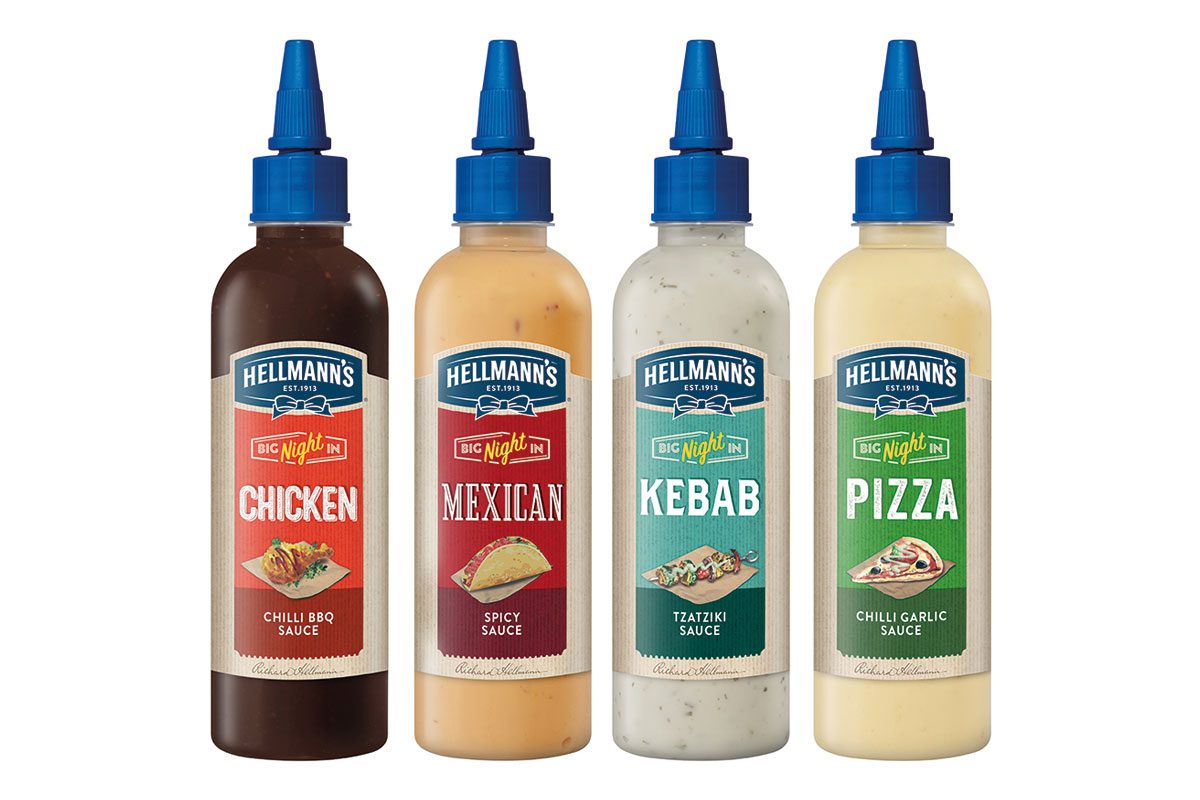 FOR those who love a carry out, Hellmann's has launched four new sauce flavours designed to accompany a range of takeaway favourites.
The new Hellmann's sauces are even named for the dishes they are designed to accompany. Flavours in the range are Pizza (Chilli Garlic Sauce), Chicken (Chilli BBQ Sauce), Mexican (Spicy Sauce), and Kebab (Tzatziki Sauce.)
Each sauce is available in a 215ml squeezy bottle priced at £1.89 RRP.
Andre Burger, VP Foods at Hellmann's brand owner Unilever UKI said: "We know that a huge part of the big night in occasion is food, whether that's people ordering a takeaway or creating their own fakeaway – food is at the heart of these evenings.
"Our new range of Big Night In sauces can offer consumers exciting new flavour pairings for dishes that are typically served up on a big night in occasion."a