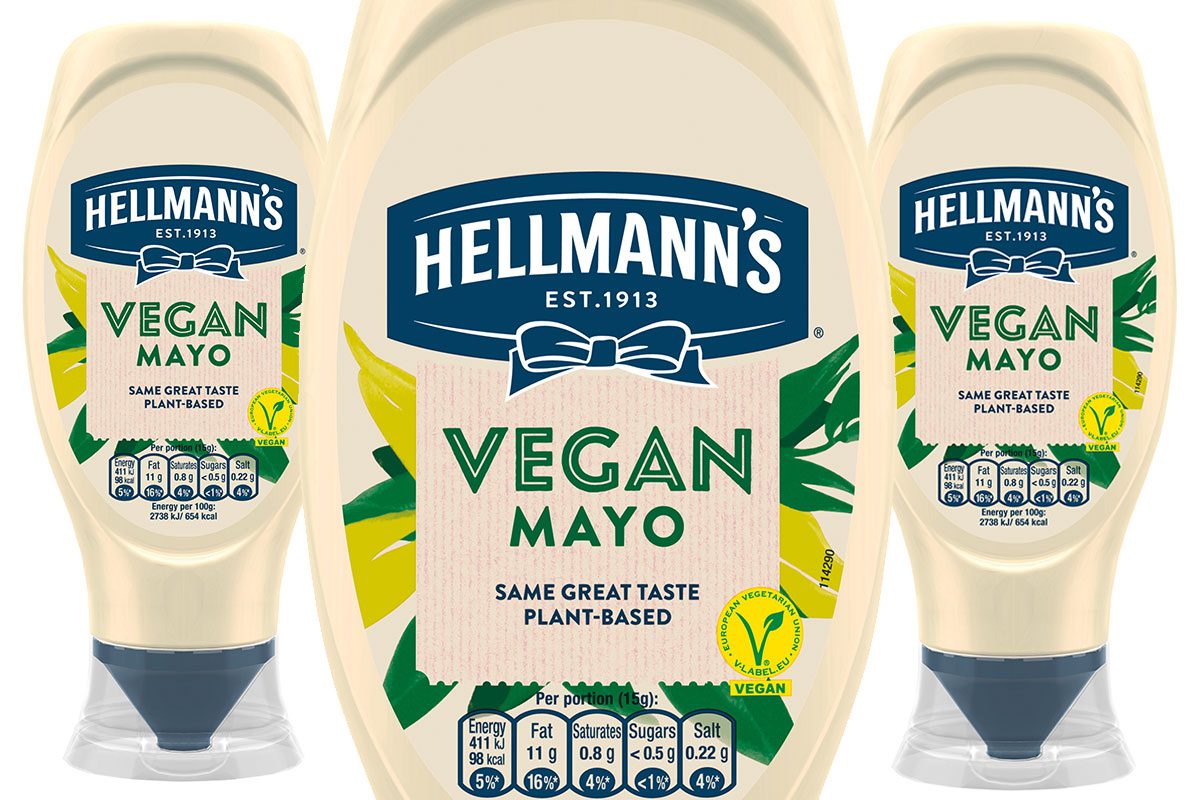 UNILEVER has expanded its Hellmann's mayonaise range with the launch of a new pack format for it's vegan alternative.
Hellmann's Vegan Mayo launched in a squeezy bottle format. Unilever first launched Hellmann's Vegan Mayo in 2018.
Hazel Detsiny, vice president for marketing foods and tea at Unilever UK and Ireland said: "Vegan Mayo answers the demand for quality vegan options that deliver on taste and texture – and with this latest launch, convenience too.
"The newbottle is 100% recyclable as Hellmann's builds on its commitment to tackling packaging waste and leading the category away from single-use plastic."