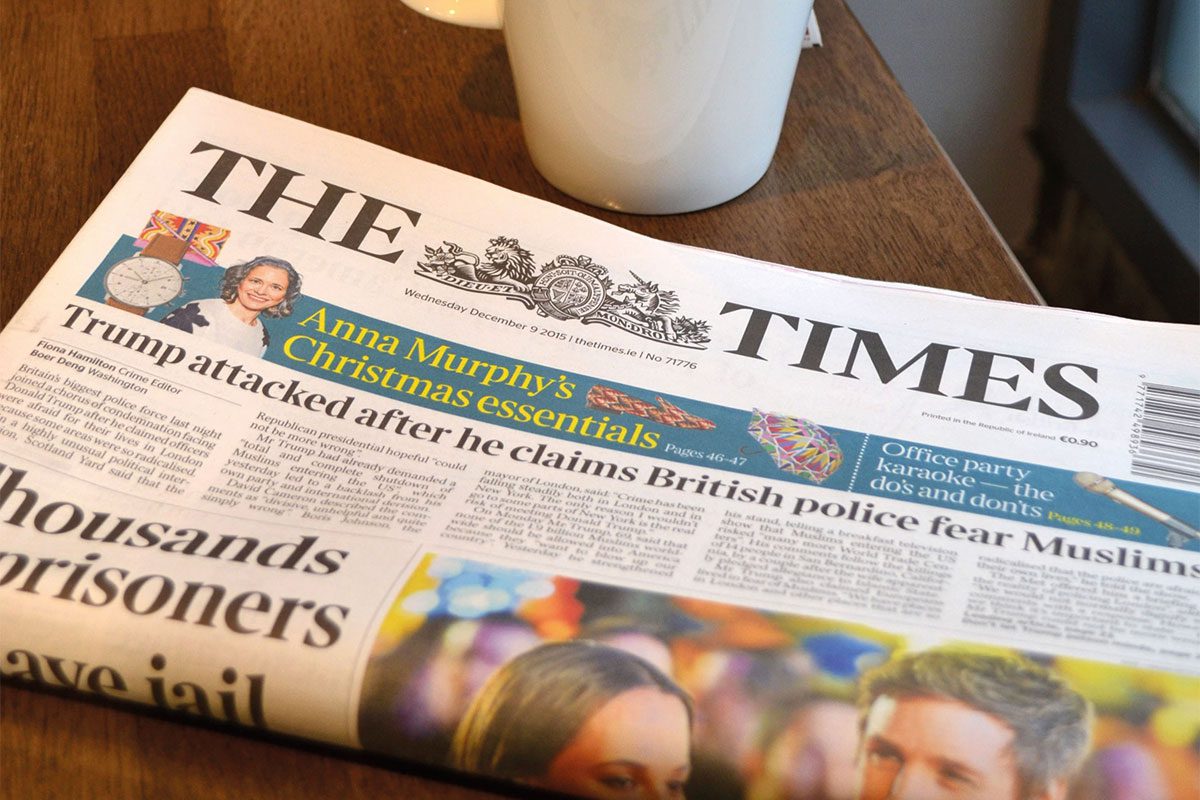 MENZIES Distribution has reached a new UK-wide five year partnership arrangement with Newsprinters.
The deal will see Menzies provide bulk distribution of newspapers and magazines into wholesale locations across the UK.
Newsprinters parent company News UK – the Rupert Murdoch owned firm behind The Sun and The Times – has also signed a contract with Menzies Distribution to undertake retail deliveries to over 40% of the UK retail network for the next five years from July 2019.
Greg Michael, chief executive of Menzies Distribution said: "Newsprinters has a clear strategy for long term sustainability and we're pleased to be embarking on an enlarged five year partnership to fulfil their primary logistics trunking services."
Newsprinters managing director Darren Barker said: "I'm delighted to expand our relationship with Menzies to additionally cover our bulk distribution needs into wholesale.
"The five year partnership underlines our commitment to developing friction-free end-to-end solutions for our current and future customers."