The stage is set for the twentieth annual Scotland Food & Drink Excellence Awards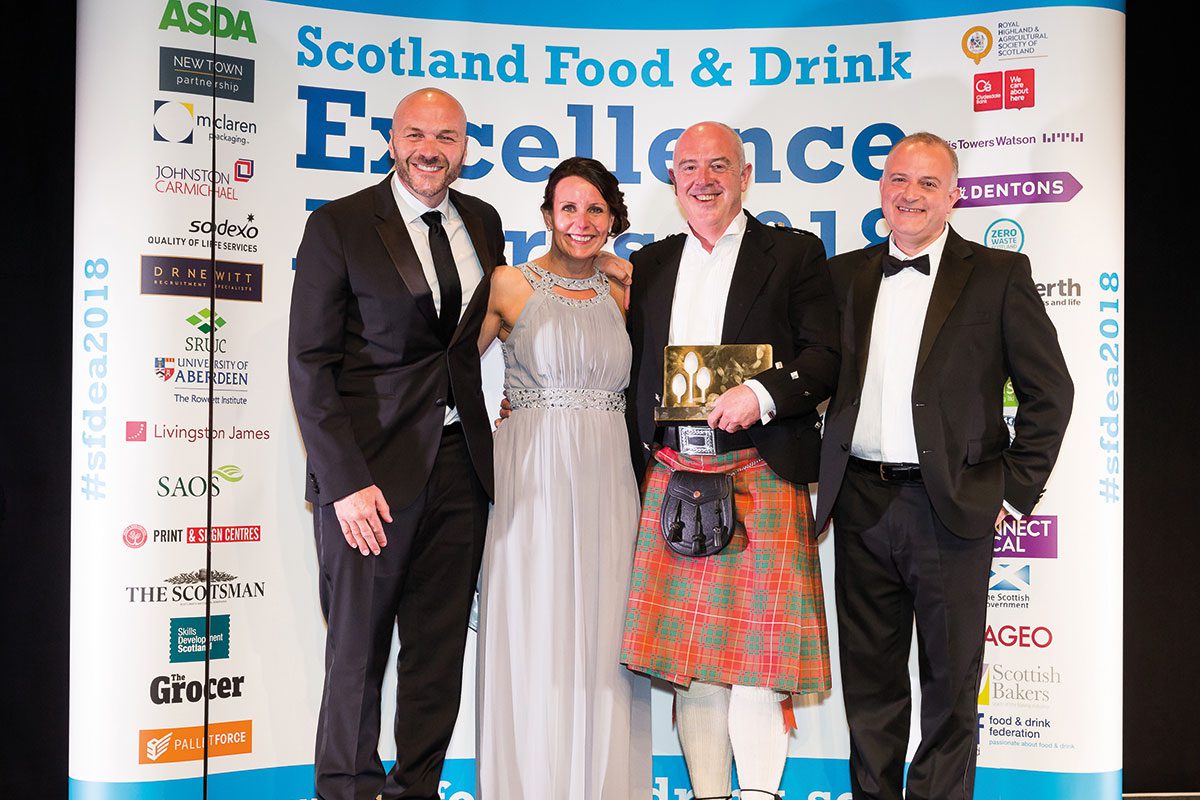 The Scotland Food & Drink Excellence Awards return for their 20th year this month, with 52 food and drink businesses vying for prizes.
Recognising the top food and drink producers in the nation, this year's ceremony will celebrate success across 18 categories including confectionery, drinks and snacking; dairy; brewing; and distilling.
This year's awards also includes two retailer categories: Scottish Sourcing (Multiple) and Scottish Sourcing (Independent), with Aldi, Asda, and Lidl UK all in the running.
The top prize of the night, business of the year, will be contested by six firms: Angus Soft Fruits; Equi's Ice Cream; Lazy Day Foods; Mackie's of Scotland; and The Scottish Salmon Company.
Over 800 guests are expected to gather for the occasion which will be held at the Corn Exchange in Edinburgh on 23 May.
James Withers, chief executive of Scotland Food & Drink said: "Every year the Excellence Awards attracts an incredibly diverse range of entrants, all of which are of a very high quality.
"This year we've had a record number of entries and the standard has never been higher.
"While tasting each of the products entered into the awards sounds like a dream, in reality, selecting the very best of the best has been extremely difficult for our expert judging panel.
"Now celebrating its 20th year, the Awards will yet again be the premier night in one of Scotland's most valuable and successful industries. Congratulations to the lucky finalists."