JTI adds lower price point Logic liquid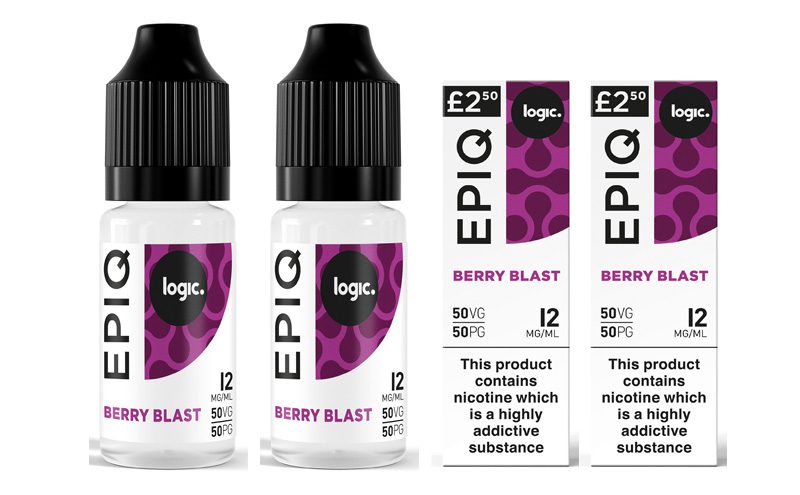 JTI has launched a new e-liquid at a value price point, available to independent retailers exclusively until the end of next month.
The new Logic EPIQ liquid is priced at an RRP of £2.50, and is available in a price-marked pack.
JTI's Logic EPIQ range currently comprises two different strengths and eight flavours: Berry Blast, Dark Cherry, Frosted Pear, Garden Strawberry, Golden Tobacco, Mint Chill, Wild Blueberry and Vanilla Slice.
Point of sale materials have been introduced to support the launch of Logic EPIQ, and JTI has also brought the brand to market with an introductory offer of £45 for a fully-stocked counter display unit.
Within the vaping category, capsul and refillable products are currently the fastest growing devices
Nick Geens, head of reduced risk products at JTI UK said: "The vaping category in traditional retail continues to boom, with 14% growth in the last year alone and we are committed to helping retailers maximise profits with innovative new products to meet consumer demand.
"The Logic EPIQ range combines a value price point with trusted quality from a well-known brand.
"Offering the highest profit margin in the entire Logic range, we're confident it will help retailers drive sales in the growing category.
• The launch of Logic EPIQ comes at a time when the UK vaping market is enjoying something of a boom, according to JTI. A recent YouGov poll found that there are now over 3.2 million vapers in the UK, which JTI said makes the country the second largest market for the category – with further growth on the cards.
Ross Hennessy, head of sales at JTI UK, said: "With the UK market expected to grow, the category presents an exciting opportunity for independent and convenience retailers.
"The Logic portfolio has enjoyed increased success since launch and now boasts an 11% share of the UK independent and symbol vaping market and a 10.6% share of the overall UK vaping market in traditional retail."
When e-cigarettes first started to make tracks in the UK, there were plenty of single-use unit and closed systems on the market.
However, as the category has matured, it appears so to have vaping consumers, and Hennessy suggested that refillable e-cigarette systems could be well worth the investment for retailers.
"Within the vaping category, capsule and refillable products are currently the fastest growing devices and are now used by most adult UK vapers," he said.
"Retailers can tap into the growing refillable market by stocking Logic LQD which recently updated its e-liquid bottles with a new design and competitive RRP of £3.99."