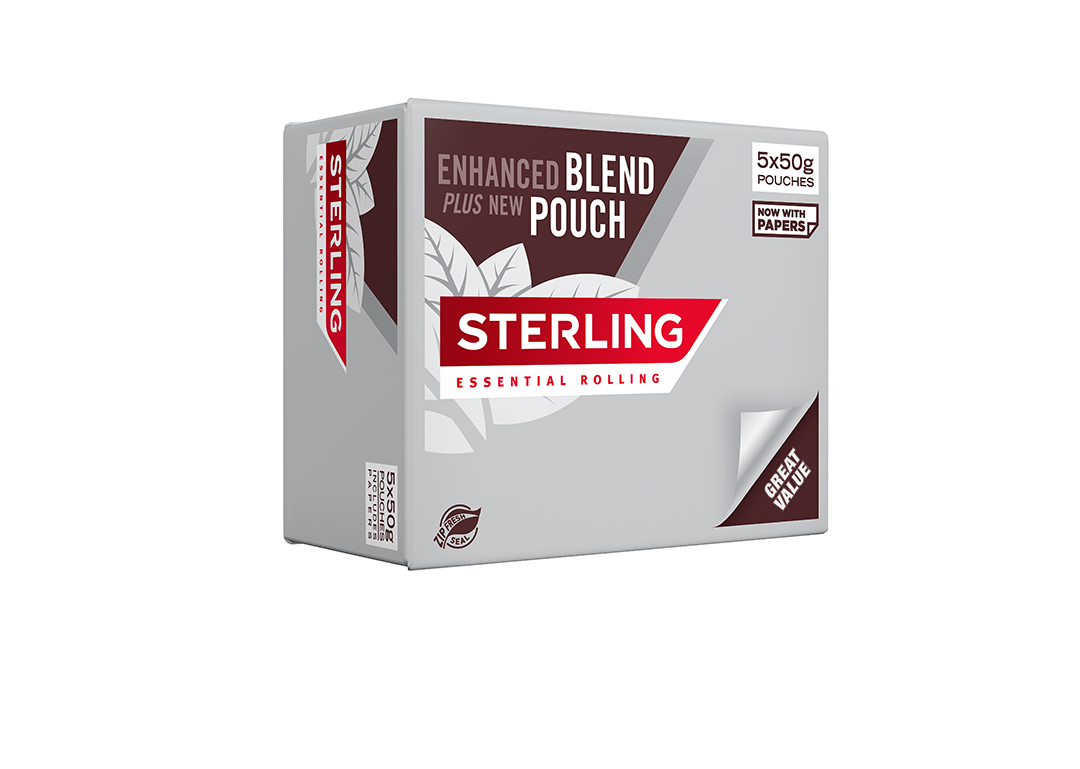 JTI UK has revealed the new format look for its Sterling Essential Rolling pouch packets complete with a new zip pouch.
In response to what JTI noted as consumer feedback, the new packs come in five by 30g or five by 50g variants which sit at RRPs of £14.55 and £23.85 respectively.  
The new packs come complete with rolling papers, an enhanced blend and a convenient zip pouch that consumers can better store the product in.
The firm said the new packs will provide an easy and accessible format for existing adult smokers with everything they need in the one resalable pouch.
Mark McGuinness, marketing director at JTI UK, said: "We listened to trade and consumers feedback when redesigning and updating Sterling Essential  Rolling, to ensure the product would hit the key shopper needs of value and convenience, and therefore help our retailer partners maximise sales."