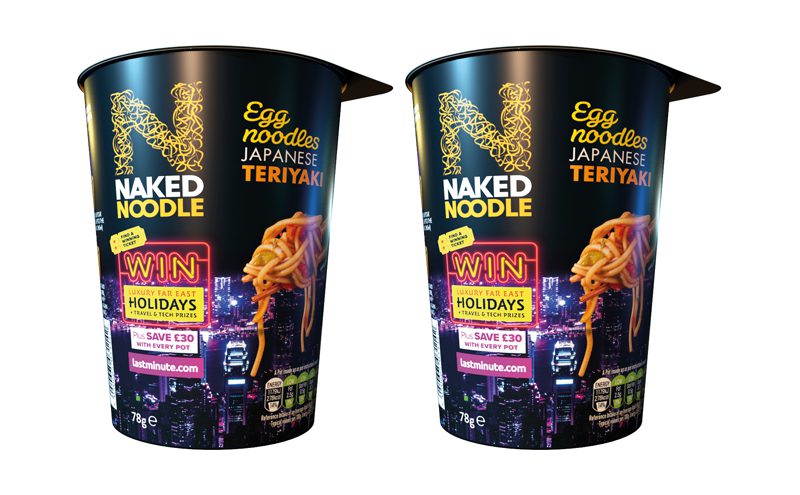 YOUNG adults "love" convenience, according to snack brand Symington's, which should spell good news for its Naked brand of noodles, soup and rice.
Tapping into that demand, Symington's has just launched four new flavours into Naked's Big Eat Noodle Pots range, which are 33% bigger than standard pots but still take less than five minutes to prepare.
Naked's Big Eat noodles are now available in Singapore, Green Thai, Mee Goreng, and Chicken Penang flavours.
Symington's has also expanded its Ramen Soup Sachets range with the addition of Vegetable Pho, Asian Chicken, Chilli Prawn and Pad Thai.

Kevin Butterworth, marketing director at Symington's said: "We've consistently found that young adults are seeking products with more authentic flavours which are still convenient and filling.
"Our 'Naked' portfolio fits the bill perfectly here with preparation times clocking in at under five minutes across the board.
"Naked has been a consistent performer for Symington's over the last 12 months. it is 30% up year on year, now worth over £15m."