Refresco hopes to shine with low sugar, low calorie and an affordable price point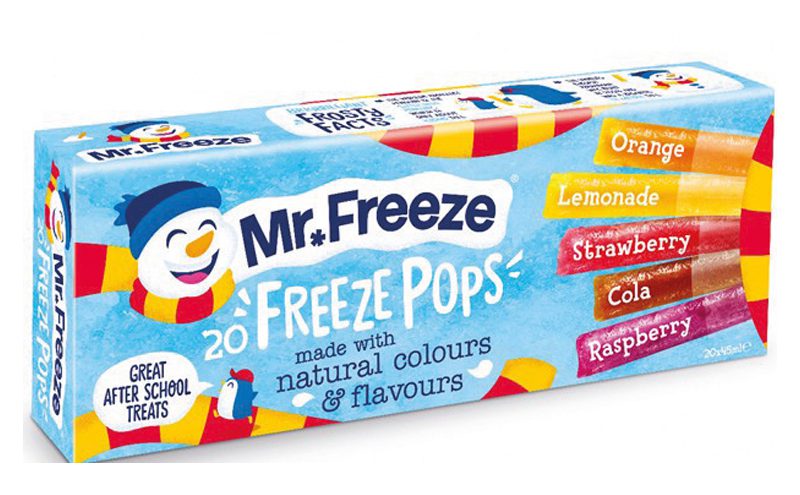 THERE is hardly an adult in Scotland that doesn't have fond childhood memories of enjoying an 'ice pole' on a hot summer's day.
And, according to IRI figures for 2019 provided by Mr Freeze brand owner Refresco, icepops have lost none of their popularity – with the category enjoying 22% volume growth last year.
James Logan, commercial director at Refresco UK, believes this enduring popularity is good news for convenience retailers thanks to the firm's range of pack formats – and affordable price point.
"Freezables, which are either sold as individual freezepops in freezers – or located next to freezers and sold as ambient products to be frozen at home – are outperforming the market due to their price and health credentials.
"Convenience retailers should focus on including Mr Freeze freezepops and Jubbly as part of their overall frozen treats range.
"Although best known as a single frozen treat sold out of freezers, Mr Freeze multipacks offer retailers the opportunity to grow sales as shoppers seek out impulse treats, particularly those which offer value for money,
"Sold ambient in packs of 20 for Freezepops, or eight for Jubbly, they offer parents good value healthier treat solutions he said.
Logan suggested that retailers who want to grow their ambient range of freezables would do well to market them as healthy treats for impromptu summer occasions.
He added that the key to maximising the performance of freezepops is to make them as visible as possible, across both frozen and ambient.
"Individual freezepops should be visible in the freezer and sold as frozen items, whilst multipacks should be displayed with other kids treats to encourage parents to purchase them for at home treats."
For parents on a budget, Logan reckons Mr Freeze freezepops and Jubbly lollies are the way to go, thanks to their low price point, sugar and calorie count.
"They are ideal guilt-free treats for the health-conscious and those wanting to give their kids a healthier treat," he said.
"They are also great treats for the growing number of vegans and vegetarians, as they only use natural colours and flavourings and the Jubbly lollies are made from real fruit juice.
"A third of the retail price of other sweet treats, Mr Freeze and Jubbly are available from big wholesalers with an RRP of £1.59 for a box of 20x45ml freezepops or box of eight Mr Jubbly packs.
"For consumers, that works out at 8p for a freezepop and 20p for a jubbly."