Modern pack for local yogurt brand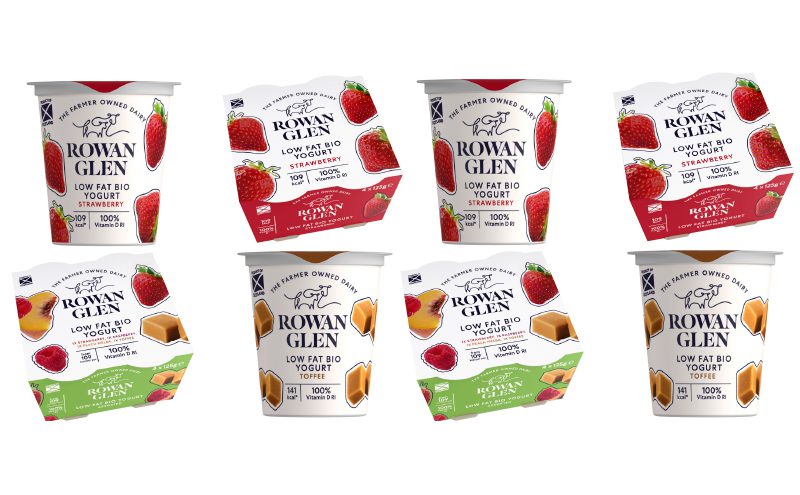 IT might be one of Scotland's most established dairy brands, but Rowan Glen is determined to move with the times and refresh its offer.
In that spirit, the firm has just updated its packaging with the launch of a brand new logo: which acknowledges the farmer owners who help produce Rowan Glen yoghurts.
The logo is set against a new backdrop, Rowan Glen's distinctive new white pots, which highlight the features and benefits of the yogurt.
In addition, each pack has a coloured lid to indicate its flavour, to help shoppers more easily navigate the chiller in-store and provide stand-out on shelf.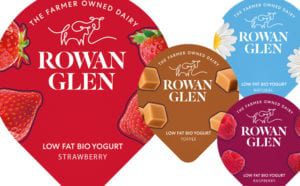 To support the packaging revamp, Rowan Glen has launched a significant marketing blitz led by out of home advertising and digital activity.
Speaking about the brand revamp, Richard Jones, head of commercial at Rowan Glen, said: "In our dairy, nestled in the foothills of Galloway Forest Park, Scottish milk is transformed into a delicious yogurt with our signature Rowan Glen taste.
"We are confident the new-look, impactful packaging, and our enhanced yogurt offering will resonate with consumers and drive uptake.
"We are proud of our Scottish heritage, hard work and dedication required to create some of the world's best dairy products.
"Our purpose-built centre of excellence in Scotland enables us to meet customer demand and make a commitment to continuous innovation and optimisation of our products and packaging.
"Consumers have come to trust and expect delicious, top quality dairy products, made from milk that is sourced in a responsible and sustainable way.
"Being farmer-owned also means that by buying Rowan Glen products, you are directly supporting the agricultural community."