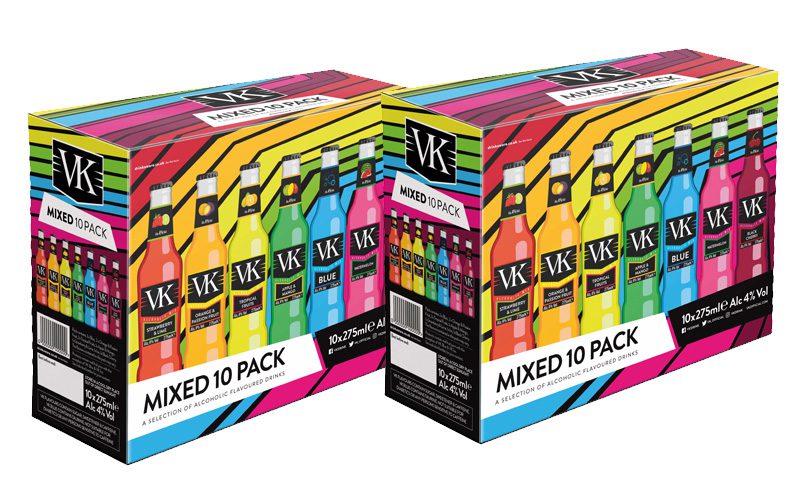 RTD brand VK is brightening up the off trade with a colourful redesign of its mixed 10 multipack.
The pack includes the latest addition to the VK portfolio, Watermelon, which was launched in August after a consumer-focused campaign to find a new flavour.
Charlie Leaver, brand manager at Global Brands said: "As the number one RTD for students, having a look that appeals to the 18-24 audience is key and we know that the loud visuals of the new mixed pack will resonate with our demographic.
"The vibrant pack also makes for an eye-catching spot when on shelf, tying in with our fun coloured liquids and fruity flavours."

Global Brands said that VK's mixed pack is outperforming competitors and growing by 18% in value and 19% in volume year on year.
This year is set to be a big one for VK, as the brand marks its 20th anniversary with a multi-channel campaign kicking off in May, and a summer of brand activity planned.
The new VK multipack has an RRP of £10.