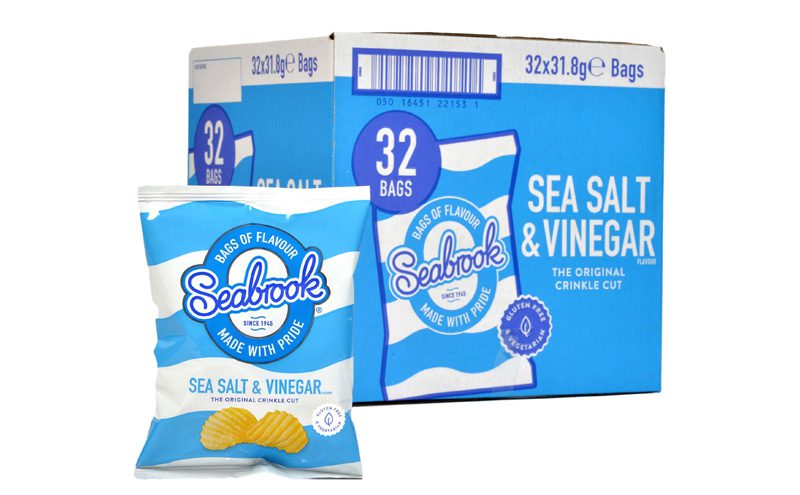 SEABROOK Crisps has launched smaller cases for its range of single bags, in a bid to reduce stockholding and improving cash flow.
Cases of Cream Cheese & Chive, Canadian Ham and Lamb and Mint have been reduced from 48 packs to 24, and the core range (Sea Salt, Cheese & Onion, Sea Salt & Vinegar, Prawn Cocktail and Beefy) now come in a 32 pack case.
The smaller cases will allow retailers more space to experiment with different SKUs.