Porridge bucking the trend with breakfast growth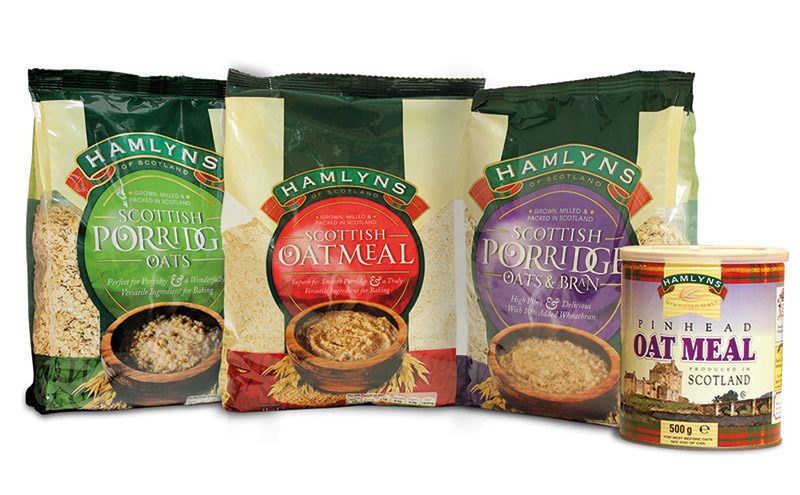 AN Instagram post featuring a cold bowl of cereal with a splash of milk is unlikely to gain much traction among 'influencers', but a steaming hot bowl of porridge just might.
For Scottish shoppers, porridge for breakfast may previously have been associated with an older generation, but oats are now a breakfast staple among trend setters from socialite Kourtney Kardashian to health guru Joe Wicks — and it shows in the sales figures.
Alan Meikle, managing director of Hamlyns, said that while the rest of the cereal market is in decline, hot cereals — a category which is mainly porridge — is "bucking the trend," with 2.2% volume growth last year.
"This is due both to a continued drive for healthier eating, and also due to the huge growth in interest in 'overnight oats' — porridge oats mixed with yoghurt, milk or fruit juice and any combination of fruit, nuts or other things like chocolate chips, left in the fridge overnight, and eaten cold."
Retailers curious to see just how experimental consumers have gotten with porridge recently would perhaps do well to search for overnight oats on social media, and be prepared to see some appetising —and a few not-so-appetising — results.
Consumers are also increasingly waking up to the health benefits of oats according to Hamlyns, a selling point that the brand has enjoyed for generations.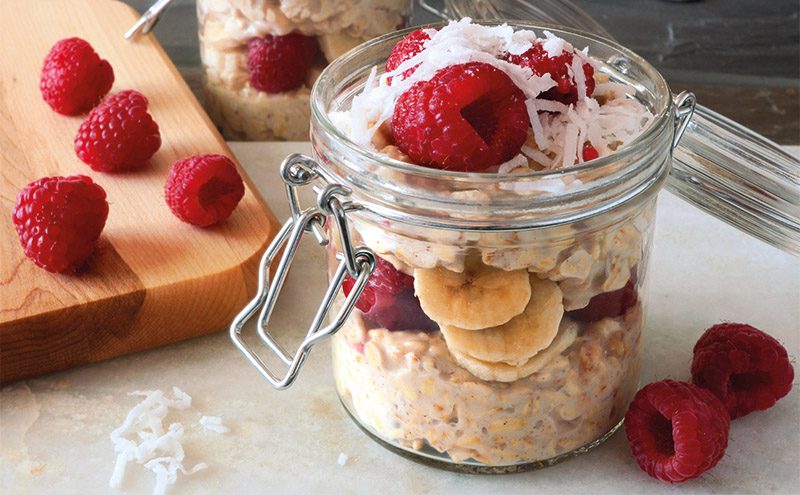 "While other cereal producers are having to work to reformulate their products to meet the demands of government and consumers Hamlyns products are 100% Scottish oats with nothing added, so consumers can be reassured that when they enjoy a bowl of porridge, they're getting the best possible start to the day."
All this interest in porridge can't be bad news for Hamlyns, and Alan Meikle confirmed the brand continues to perform well with Scottish consumers.
"Hamlyns Scottish Oatmeal is Scotland's best-selling oatmeal by far, and is part of an almost universally-stocked range which also includes Hamlyns steadily-growing Scottish Porridge Oats brand, along with Scottish Porridge Oats & Bran, and Hamlyns Pinhead Oatmeal in attractive resealable and reusable aluminium tins."
Hamlyns may be a brand with history, but Meikle suggested his team will not be resting on their laurels this year, with plenty of plans in the offing for 2019.
"Throughout 2019, Hamlyns will roll out a programme of tailor-made promotional activity across all trade sectors, coupled with a wide range of partnerships and consumer promotions, designed to increase profile and create demand," he said.
Promotional activities on the schedule for Hamlyns include appearances at the Royal Scottish Country Dance Society Winter School, and the 2019 World Porridge Making Championships; a recipe competition with the Scottish Women's Institutes; social media competitions; recipe development in conjunction with a number of Scotland's top food bloggers; healthy breakfast events in primary schools across Scotland; and extensive consumer goody bag sampling at sports, family and charity events.