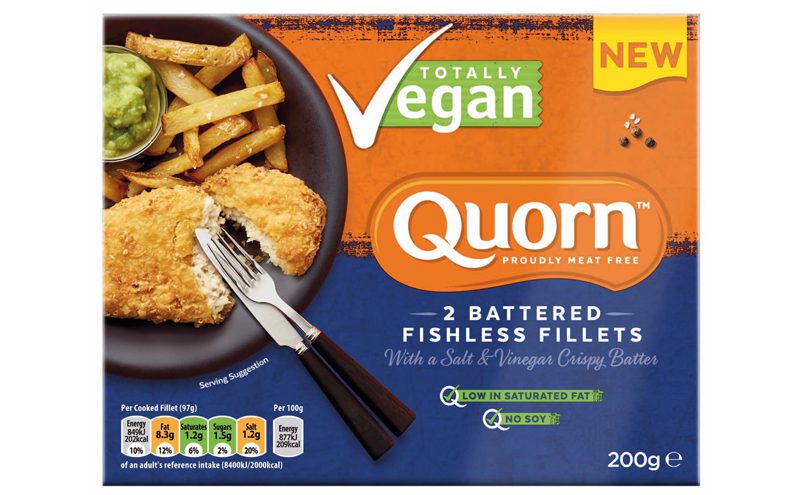 WITH the popularity of vegetarian food soaring, meat-free brand Quorn has been capitalising on demand by releasing plenty of NPD.
Its latest release comes in the shape of two new vegan frozen meat-free products: Battered Fishless Fillets and Breaded Fishless Fillets.

Launching in March, the products come amid concerns that the growing global population is putting pressure on our oceans and seas.
Alex Glen, marketing director at Quorn Foods UK said: "Now that sustainability is influencing consumer choice more than ever, we'll continue to make it as easy as possible for consumers to reduce their meat consumption with Quorn."