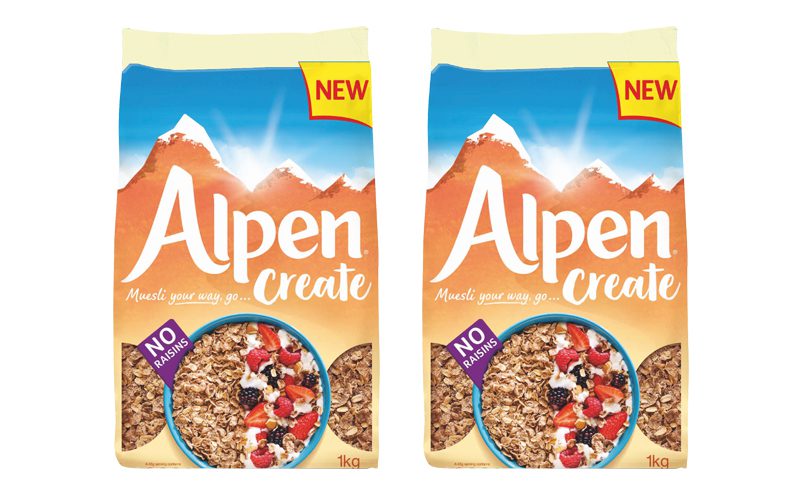 AIMED at encouraging consumers to enjoy muesli 'their way', cereal firm Alpen has launched a new Alpen Create range.
Unlike other mueslis in the firm's portfolio, it does not include raisins, following research that found 25% of shoppers dislike them.
Consumers will be instead encouraged to personalise their muesli and add their own toppings.