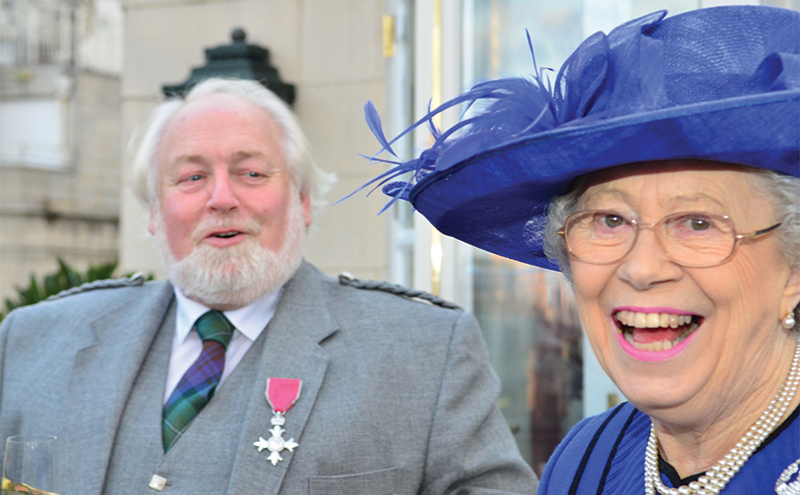 SCOTTISH dairy stalwart Sandy Wilkie, who retired in 2017, was honoured with an MBE which he chose to celebrate in a style that will come as no surprise to those who worked with him.
Having received his MBE from Prince Charles at Buckingham Palace, it turns out Wilkie hadn't had enough of royalty for one day and was joined by a party guest with a striking resemblance to the Duke of Rothesay's mother.
The royal-ish visitor joined Wilkie, his friends and family and an array of personalities from the dairy and agricultural industries for a wee bit of celebrating at the Dorchester.

Sandy Wilkie, who was born on his family's dairy farm in Blantyre, retired from Müller in September 2017 following 51 years' service to the industry.