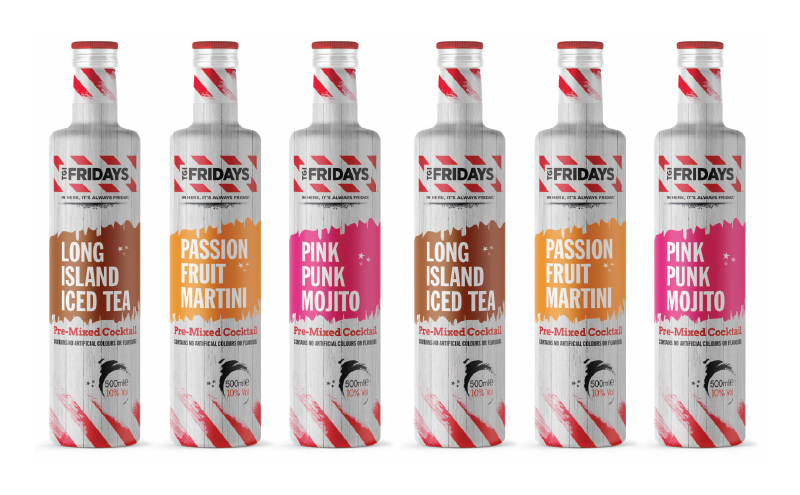 COCKTAILS are one of the most popular parts of the TGI Fridays menu, but the firm is now offering its well-known cocktails in a format that can be enjoyed at home.
The Pre-Mixed Cocktails range includes three of TGI's popular flavours: Passionfruit Martini, Pink Punk Mojito and Long Island Iced Tea.
The ready-to-drink range comes in bottles labelled with the restuarant chain's branding, which should attract shoppers who recognise the signature red and white stripes.
UK-based manufacturer Manchester Drinks will be producing the range of 500ml bottles, which have an alcohol volume of 10% and an RRP of £6.
Chris Phylactou, vice president of global licensing, strategic sourcing and brand protection, for TGI Fridays said: "For the first time, TGI Fridays has launched a range of signature ready-to-drink cocktails for the UK market.
"Through this collaboration between TGI Fridays and Manchester Drinks' we are thrilled to offer fans of our restaurants the opportunity to enjoy TGI Fridays cocktails in between visits."