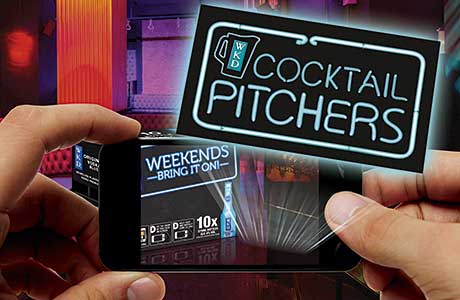 FRUITY and colourful, cocktails are an essential part of many summer parties. The trend to use RTDs as a basis for cocktails started in pubs and clubs but it's now happening at home, according to Scotland's top-selling brand, WKD.
"RTDs are still very much seen and consumed as drinks in their own right, but they are also now increasingly being used as an ingredient for people making cocktails at home or at parties," WKD's Debs Carter said.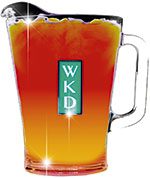 To pick up on the trend, brand owner SHS Drinks has used augmented-reality digital technology to create the WKD cocktail recipe maker app. Consumers download the app by pointing their smartphones at special bottle labels or multipack outers. They can then create cocktails from recipes featuring different WKD flavours and share their cocktails through social media.
• Funkin is promoting its cocktail mixer range to its target market of 20-30 year-old females with a series of ads in Cosmopolitan and Company magazines, fronted by TV presenter Zoe Hardman. Funkin is available in 12 flavours including strawberry daiquiri and mojito, in 120ml, 750ml and one-litre packs,
• Manchester Drinks Company's RTD cocktails come in easy-carry pouches. The 1.5 litre pouch – RRP £13.99 – and the boxes of four frozen cocktails –RRP £9.99 – are designed to be ready to go from shelf to party.
Images – WKD drinkers can download a special cocktail app to their smartphones, invent wacky combinations and then share them with other enthusiasts on-line.