New firm driving innovation and NPD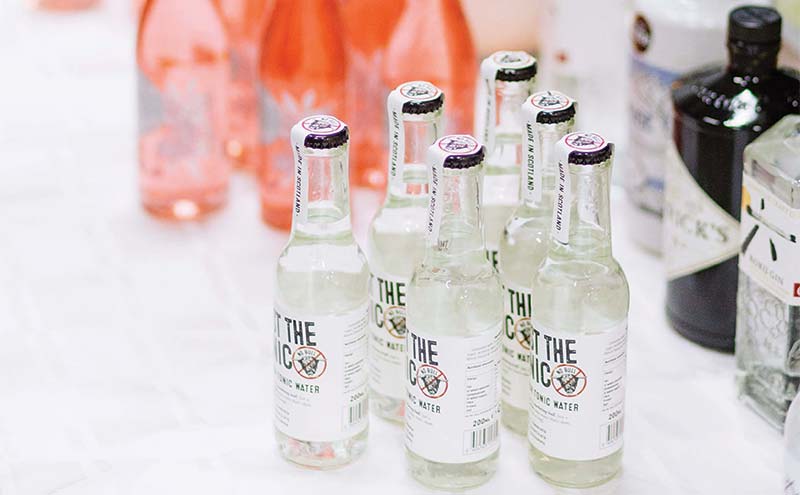 BURNS night is an occasion heavily set in tradition, including the food and drink that is consumed.
But, for anyone looking for something a bit different at this year's Burns night, then new firm The Start-Up Drinks Lab may have the answer.
The business offers a facility dedicated to helping new drink ideas come to market, hosting its own small-batch bottling hall to help drive innovation and experimentation.
Only opening in June 2018, the firm has already filled nearly 300,000 bottles for a selection of drinks companies across the UK, and launched several of its own new soda brands.
Launched by co-founders Hannah Fisher and Craig Strachan, the firm was created after the pair were unable to find a manufacturer for their own craft drinks.
57% of its client base are small and medium sized drink firms who haven't been able to launch previously, while the remaining 43% are large drink companies — including Tennent Caledonian, Brewdog, and Eden Mill — who have their own bottling lines but who can use the facility to launch experimental products more quickly.
Fisher and Strachan have also used the facility to create three new craft soda and mixer brands in collaboration with Scottish bartenders: Just The Tonic (a Scottish tonic water), Sparklingly Sober (a non -alcoholic rosé wine) and 'Wee Davie Cola' (a cola with added malt extract to be used as a dark rum mixer).
Fisher said: "It was really important for us to demonstrate to our clients that we had, over a short period of time, developed unique recipes, created brands and launched all three drinks into bars, restaurants and shops."
As well as offering a bottling facility, the start-up also helps businesses with other key processes involved in bringing a drink to market.
This forms part of its Craft Soda School, a client entertaining experience that allows guests to create a craft soda from scratch in one day.
Participants develop their own unique flavour, design the branding, physically bottle it and then receive 200 finished bottles of their uniquely branded drink.
And while Start-Up Drinks Lab's own brands may not have appeared on Scotmid shelves just yet, the firm has secured investment from the Scottish multiple, which co-founder Strachan said was key to the start-up's progress.
He said: "The backing from Scotmid gives us excellent support through the initial phase of our business.
"Since the investment deal was confirmed twelve months ago, we have developed a close working relationship with (Scotmid chief executive) John Brodie and his senior management team."