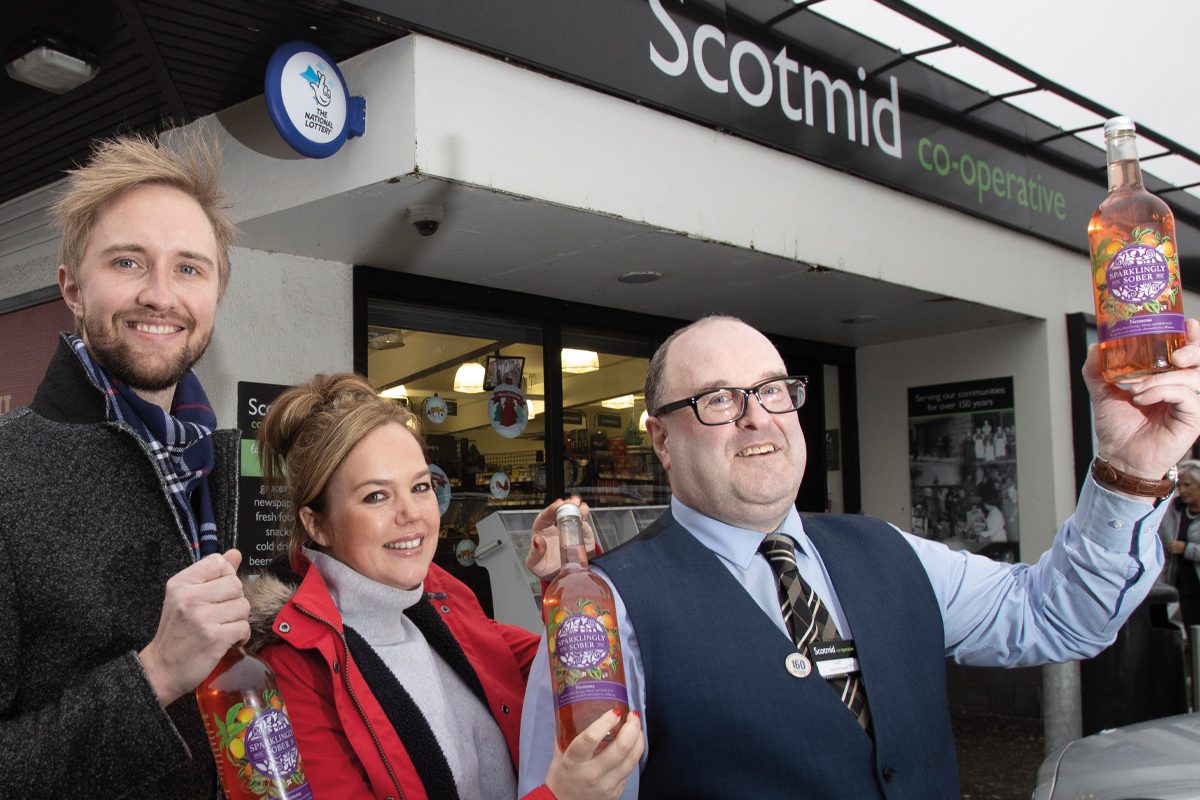 PORT Glasgow-based small-batch soda manufacturer The Start-Up Drinks Lab has been celebrating after securing a multi-store listing in Scotmid.
The firm's non-alcoholic cocktail range 'Sparklingly Sober' will now be stocked in Scotmid stores across Scotland.
Scotmid will be the exclusive stockist of 'Nomosa', a blend of blood orange, mango and chilli mocktail that's inspired by the Mimosa cocktail.
Founded by business partners Hannah Fisher and Craig Strachan, The Start-Up Drinks Lab was given a financial shot in the arm in 2018 when Scotmid invested in the business.
Hannah Fisher, said: "We're delighted to be partnering with Scotmid, who will be the first national retailer to launch our range across all of their stores.
"We are a craft drinks producer and specialise in creating great tasting drinks all made, produced and packaged at The Start Up Drinks Lab in Port Glasgow.
"After extensive research we felt there was a real lack of choice in the non-alcoholic fizz market and with more and more consumers focussing on provenance and quality of ingredients, we have identified a real gap in the market for Sparklingly Sober."
Scotmid local sourcing manager Kirsty George said: "We're really excited about the introduction of the Sparklingly Sober range into our stores and becoming the exclusive stockists of Nomosa."