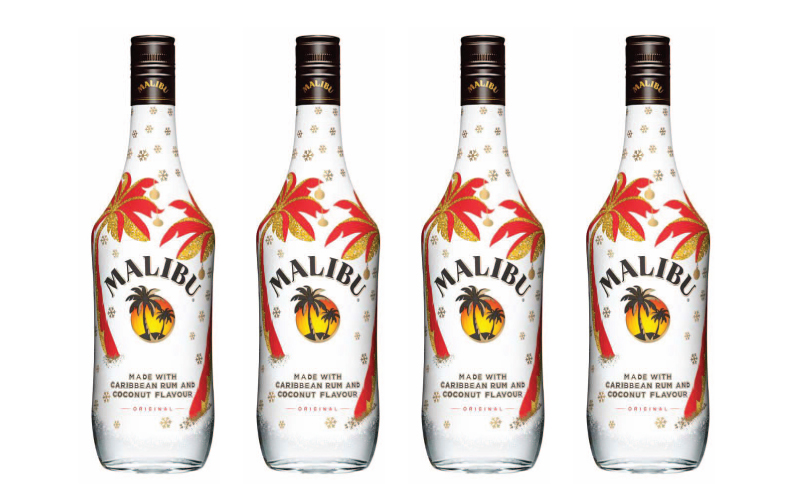 IT might be seen as a summertime drink, but coconut rum brand Malibu has released a limited edition festive bottle to encourage consumers to pick it up over Christmas.
The glittery pack modifies the traditional summer cues of the brand, and also features a festive 'Malibu Fizz' sparkling cocktail to provide inspiration for hosting a Christmas party.
Toni Ingram, head of marketing for Pernod Ricard UK, said: "Our goal with Malibu is to be the preferred spirits brand for sociable occasions and there is no time more social than Christmas.
"Consumers are looking for inspiration to treat friends and family to a picture-perfect Christmas. The glittery design delivers on this, creating stand out on shelf."