Paper from FSS puts food to go in the spotlight with proposed restrictions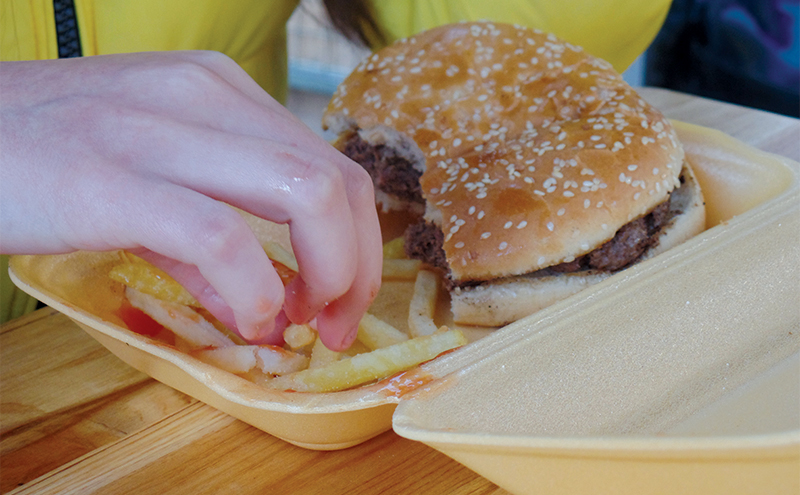 FOOD to go may be booming in the convenience sector, but a new consultation launched by Food Standards Scotland (FSS) could see new restrictions imposed on retailers.
FSS — a non-ministerial department of the Scottish Government — has launched a consultation on proposals to "improve the Out of Home food environment in Scotland."
The paper lists a raft of measures that the government may bring in to restrict the out of home food sector, including food to go, in a bid to improve public health in Scotland.
It says that eating out accounts for up to 25% of the calories that we consume, with many of the choices available in this sector considered to be unhealthy and having more calories than similar items purchased in supermarkets.
For those that suggest greater education is the solution to this problem, the consultation states that "relying on education and personal responsibility will not drive the scale of change needed to improve diet and health in Scotland."
Instead, FSS proposes a range of measures to reduce the calories consumed outside the home, including reducing portion sizes, changing recipes, applying maximum calorie limits, and ensuring single serve packs are available as an alternative to large packs.
As well as seeking responses to these measures, the paper also proposes making small and half portions more widely available- something it claims 82% of people in Scotland support.
Calorie labelling at the point of choice is also suggested in the paper, in a bid to help consumers make informed decisions.
This labelling is proposed on menus, shelves or display cases, with FSS stating that small businesses could receive help to provide their calorie count through systems like MenuCal.
Retailers have until 28 February to submit their response to the consultation.