Aquavape launches single-use nicotine salt e-cigarette range in three flavours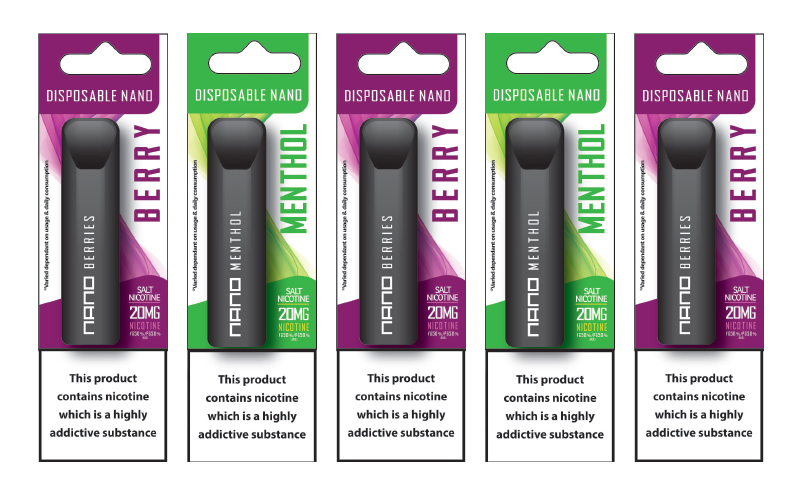 VAPING brand Aquavape has launched a new disposable e-cigarette containing nicotine salts.
Made from a special compound of nicotine found within tobacco leaves, nicotine salt is absorbed more quickly by the body than standard nicotine e-liquids, offering consumers a smoking experience that more closely mirrors a traditional cigarette.
Aquavape's new Nano range offers adult shoppers a disposable nicotine solution, priced at £5.49 per unit.
The Aquavape Nano range comprises three flavours, tobacco, menthol and berry, with each containing 20mg of nicotine per pack.
A spokesperson for Aquavape commented: "There are a broad range of vaping solutions on the market which service the current vaping population, estimated at around three million. A high percentage of these are dual users alternating between vaping and smoking.
"Nano is designed to help dual users move permanently into vaping and at the same time offer the five million users of combustible products a real viable vaping alternative.
"By introducing nicotine salt in a disposable format, Nano provides a no fuss solution with great taste and a nicotine hit that can make the transition into vaping a seamless one."