Aquavape talks trends in ever changing world of vapes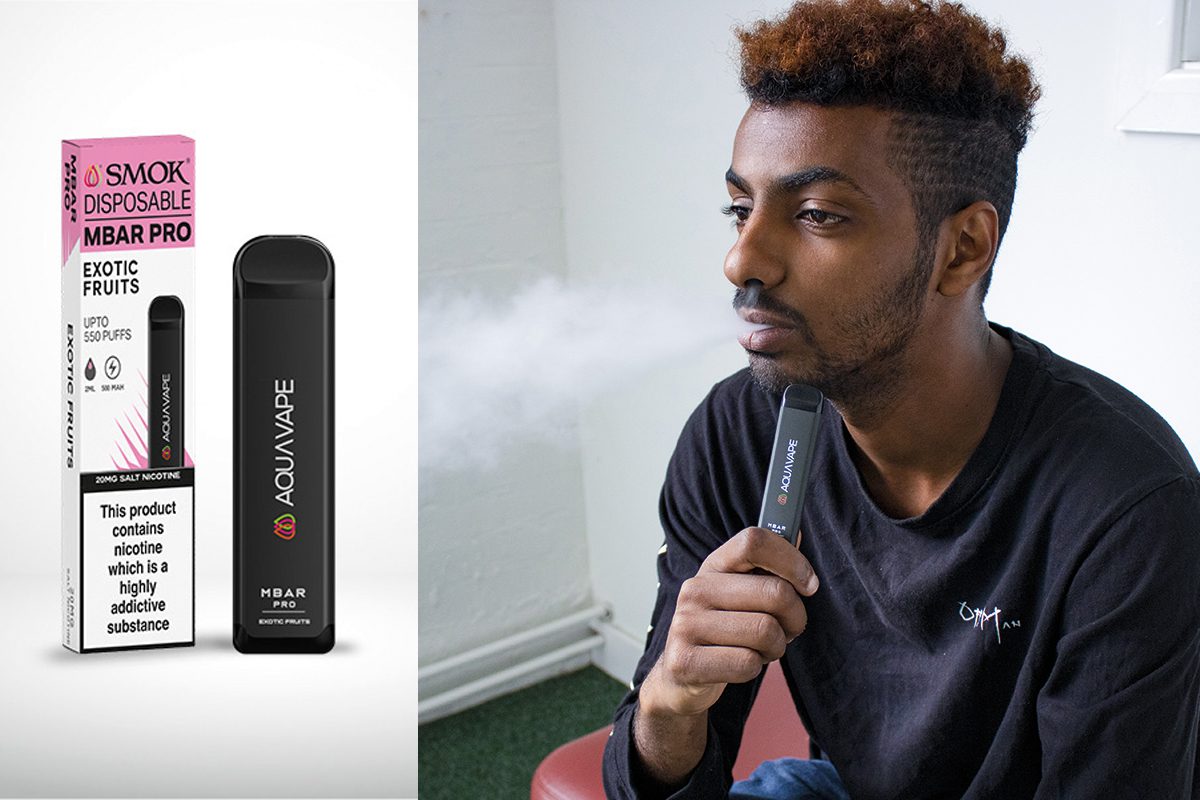 CARRYING the right range of vaping products is crucial to category success in the convenience channel, according to supplier and manufacturer Aquavape.
The firm behind Smok Disposable and the recently launched GPod pod-mod device has suggested c-stores working with Aquavape can take vaping to the next level.
In addition to supplying vaping devices and e-liquids, Aquavape offers a range of merchandising solutions for any size of store, from counter stands and gantries to floor standing displays and even store-within-a-store formats.
A spokesperson for Aquavape said the firm can offer convenience retailers comprehensive vaping support that should lead to an improved category performance.
They said: "We support retailers by surveying the store, installing the unitary, supplying all the POS and merchandise the units.
"Most importantly, we provide training to retailers' staff on vaping products.
"We believe education is crucial to sales, and we are keen to nurture the relationship with our retailers to help maximise the vape channel sales.
"The retailer pays for their stock, making a significant average margin of 50%, sometimes 60%."
When it comes to ranging, Aquavape had a few suggestions for c-store retailers. The supplier has seen a "massive surge" for rechargeable, disposable pod kits, as well as exceptional growth for disposable vapes, as the spokesperson explained.
"Disposable vapes have soared in popularity due to the wide flavour selection, affordability, ease of use and access.
"Ten years ago, box-mod-style e-cigarettes were trends, as they allowed vapers more power and personalisation.
"However, with the closure of specialist vape shops during the lockdown, vapers sought out slim, streamlined disposable devices because they required no maintenance, accessories, or prior vaping experience."
Disposable formats may be worth stocking for now, but Aquavape also predicted that the market may swing back in the pod's favour, due to "increased concern and criticism over the ramifications of the disposable boom."
It's a transition that Aquavape has been spearheading, having recently worked with popular disposable vape brand ElfBar, as a spokesperson explained.
"We recently partnered with the global best-selling disposable vape ElfBar to exclusively distribute the rechargeable disposable pod kit, ELFA, to the UK's vape and FMCG sector. The main idea behind the ELFA Pod Kit is that you reuse and recharge the main vape pen and only replace the pods containing the flavour.
"This instils a feeling of improved economy for consumers and addresses the issue of single-use plastics."