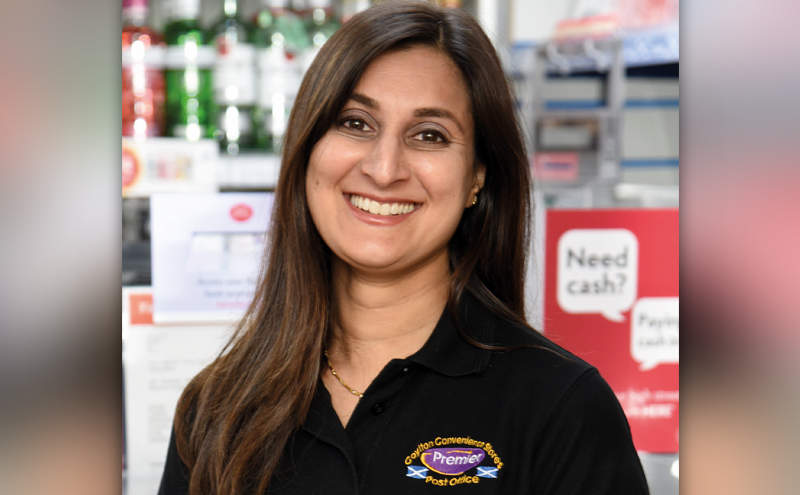 [box style="0″]
Coylton Convenience Store was first opened in 1990 by Sukhi's husband and co-owner Jarnail, with the Post Office opening in 2005.
The couple also own a Day-Today store in Lochside, Ayr, which also has an in-store Post Office.
Retailing has always been a big part of Sukhi's life, and she worked in her parents' store in Kilbirnie prior to taking on Coylton Convenience Store.
Four of the five members of staff in Premier Coylton Convenience Store are trained in the Post Office, with one counter used to serve the public.
The Coylton store has an open counter, the first of its kind to be trialled in Ayrshire.
[/box]
WHEN asked how important the Post Office is to the people of the Ayrshire village of Coylton, Sukhi Sangha's answer is unequivocal.
"It's vital.
"If we didn't have a Post Office here then people would have to go all the way into town, and some of the elderly people just wouldn't make it."
The service that her Premier store provides is even more important now that neighbouring villages have seen their Post Offices close over the last few years.
"The villages that don't have one, they are really suffering", said Sukhi.
"They put a mobile van in some places but it only comes once a week, and it loses its network a lot. They don't do the full Post Office service either, they don't do big parcels or MoneyGram. It's restricted."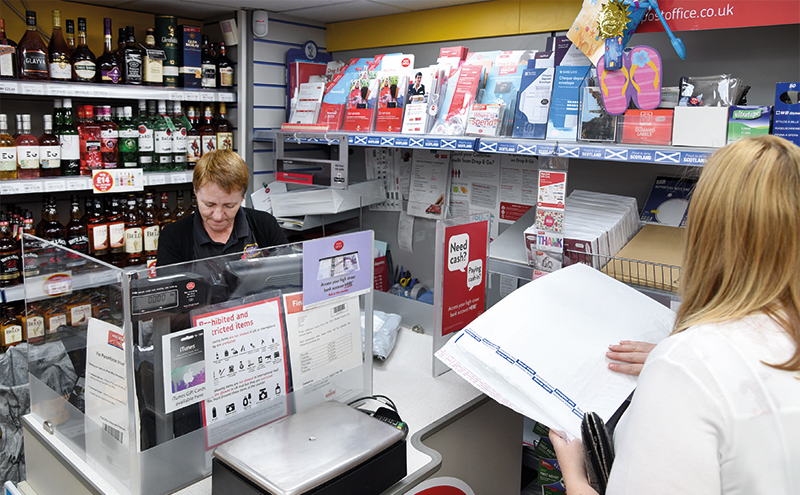 The disappearance of many of the high street bank branches has also led more people to turn to the Coylton Post Office, with Sukhi seeing a huge rise in business banking customers using her store.
"Business banking and bank deposits have really increased dramatically. It's not a case of just posting letters anymore: it's MoneyGram, travel insurance, all sorts. With a lot banks closing branches – especially in the villages – footfall has really increased for banking services," she said.
Sukhi now estimates that around 30-35% of the transactions carried out in her Post Office are business banking, with a particularly dramatic increase over the last nine months. This means that the four members of staff who are trained in the Post Office need to be comfortable with carrying out a wide range of services and dealing with a wide range of customer requirements.
"We get absolutely everything coming through. We had a gazebo delivered the other day, a wheelbarrow two weeks ago.
"We have people posting car parts – one day we had an entire bumper of a car all wrapped up to send.
"We also have a customer who gets live insects delivered. They are for some kind of pet lizard he has, and when his parcel comes in we keep it separate because everyone is scared to touch it.
"The staff joke that if one of the insects comes out on the counter, we are all running for it," she said.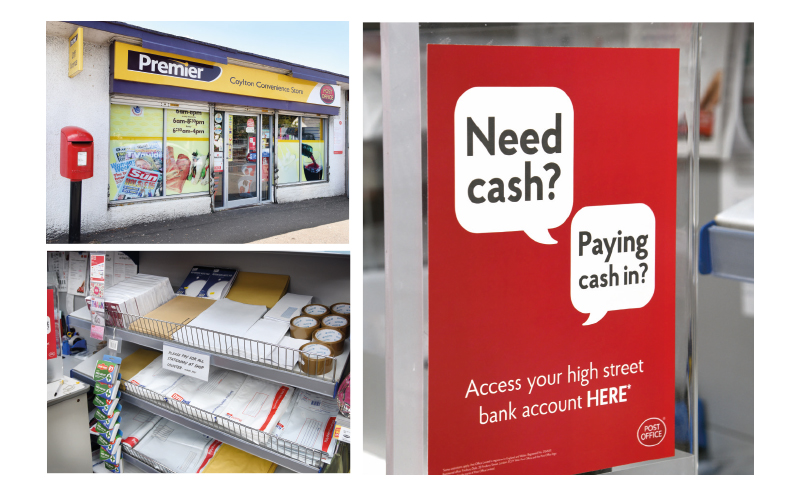 But despite some challenges, community is firmly at the heart of the Coylton Post Office, and Sukhi describes the shop as the "focal point" of the village.
"It becomes quite centralised, you aren't just the normal shop. I think most people do actually just refer to us as 'the Post Office' or 'the Premier Post Office'."
With this community spirit in mind, Sukhi has made the point of involving the children from the local school in the store. As well as having the pupils visit the shop as part of a business enterprise class, staff also make sure that the kids associate the store with something a little more exciting.
"At Christmas the children come to post their letters to Santa. We dress the Post Office with decorations, we take away the normal mail bags and replace them with red Santa bags, and just try and make it a bit more friendly. We look forward to it every year, the kids are all so excited and it just creates a great atmosphere in the shop."
The close-knit nature of Coylton was never more obvious than in the aftermath of the Grenfell fire disaster, when the store became a drop off point for people to make donations for those in need. Within minutes of putting a message on Facebook to say they were collecting items, Sukhi says the small store was "overwhelmed" with the volume donations they received.
"We had people bringing in brand-new blankets, towels, things that hadn't even been opened. We got to the point where we had to say that we just couldn't take any more stuff. I had to get big commercial cages from the cash and carry and load them up. Especially considering that the fire wasn't even in Scotland.
"You think people might have turned a blind eye because the donations weren't going to our community, but it was really unbelievable. It was amazing."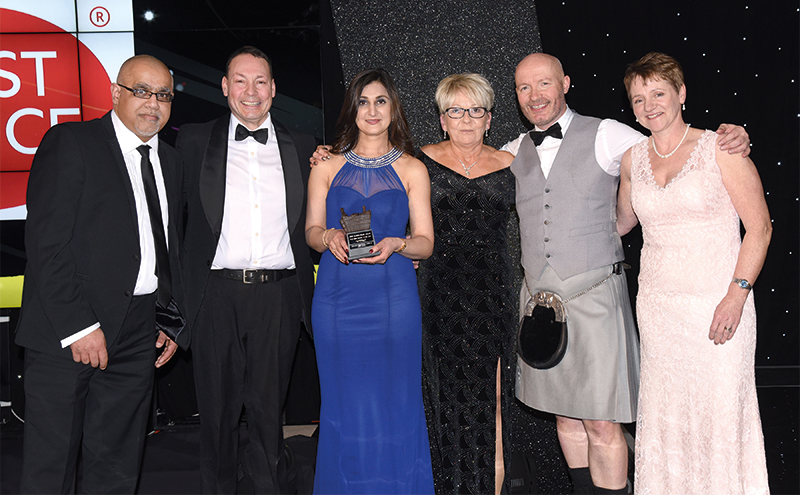 Sukhi is more than happy to organise initiatives on her own, but she does admit that when it comes to running the Post Office, support isn't quite as hands on as it once was.
"We don't have anyone one to one, we don't really have managers, we don't have anyone that comes round to visit. When we started we always had a manager, an area designated," she said.
"Now, I believe we do have a manager, but nobody comes out to stores. It's all done over phone calls. It's a bit frustrating at times, actually. There's not enough communication, you are basically just given the Post Office and then that's it."
Yet although it's not perfect, Sukhi says that ultimately it is "worth it" to have a Post Office in store.
But if a c-store retailer was considering adding a Post Office to their offering, she said that they would need to be hands on to make a success of it.
"You need to be prepared for the extra work," Sukhi said.
"It's not just a case of taking on some staff members, you really need to have the full knowledge and experience yourself to keep on top of things. I think that's crucial. Do your research on the location as well, find out if it is going to be mostly posting or cash withdrawals or business banking.
"Make sure you have enough space, because having enough room is a really big thing with parcels, especially at Christmas."