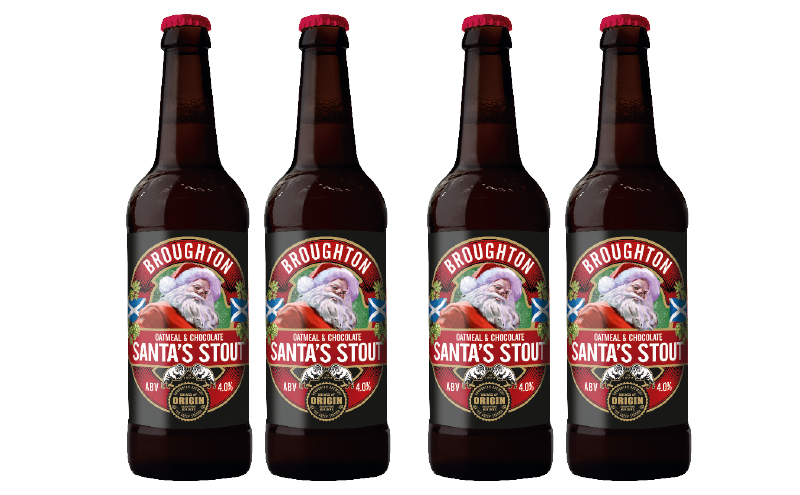 BORDERS-based brewery Broughton Ales is bringing some festive flavour back into its range this Christmas with the return of Santa's Stout.
The Oatmeal & Chocolate stout is bottled at 4.0% ABV with tasting notes that describe the beer as well-rounded, full bodied and "jolly".
Packaging for the Christmas brew includes a broad shouldered stout loving Santa Claus on the label, as well as a pictorial flavour guide for consumers.
Consumers who may not know their Saaz from their Cascade hops can consult two scales on the side of Broughton Ales packs, which place beers somewhere between 'not malty' to 'very malty', and 'not hoppy' to 'extremely hoppy'.
Oatmeal & Chocolate Santa's Stout sits on the malty end of the spectrum, made from pale, crystal, black roasted barley and chocolate malt, while the brew's milder hop profile comes from Fuggles, Phoenix and Wakatu hops.
• Broughton Ales is an independently owned brewery based in the village of Broughton near Biggar.