With the Christmas period approaching, employers and staff in Scotland's retail sector will be preparing for a busy few weeks of long hours, hard work and good money: just remember that everyone is entitled to a break. Mark Hamilton, a partner at Dentons, looks at the law regarding rest breaks.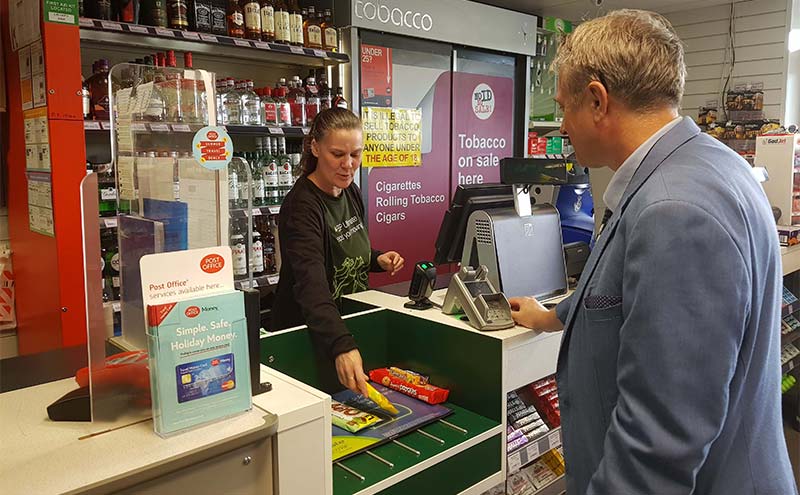 By Mark Hamilton
Is there a law governing rest breaks?
In the UK, the Working Time Regulations 1998 set out the minimum that employees can expect in terms of time off, during and between, shifts.
The Regulations entitle most workers to:
• A daily rest period of 11 hours' uninterrupted rest per day;
• A weekly rest period of 24 hours' uninterrupted rest per week (or, at the employer's choice, 48 hours' per fortnight);
• When a day's working time is more than six hours, a rest break of 20 minutes.
Are there any exceptions to these rules?
There are a few exceptions – including some specifying more breaks for certain workers. Of most relevance to the grocery sector are the separate rules for people who work split shifts, who are therefore not entitled to the daily or weekly breaks above but who must get an equivalent period of compensatory rest; and the rules regarding young workers (those aged between 16 and 18), who are entitled to additional rest periods.
There are further exceptions, although these are less likely to be relevant to retailers. These include, but are not limited to: workers who carry out monotonous work and may therefore need additional, "adequate" rest breaks to ensure their health and safety; and certain groups of workers that have been excluded due to the nature of their profession, such as mobile aviation workers and sea fishermen.
What if staff choose not to take their breaks, or they forget. Are employers liable?
In many small retail operations, there is a bit of give and take when it comes to breaks, with staff happy to pitch in during busy times in the shop in order to help their colleagues. This is fine, as long as the decision is entirely voluntary.
Under the current law, employers are not required to force workers to take their statutory rest breaks, but they must ensure that they can take them. That means making sure that everyone knows their break entitlement, when and where they can go to rest, and that no-one feels under pressure to work through their break.

For retailers approaching the key festive trading weeks, it is particularly important to consider any workers who are being asked to engage in unusual shift patterns and to think carefully about their break entitlements under the regulations. Employers must ensure that staff working extra hours know what their break pattern will be during the busy period.
What are the consequences of failing to provide adequate rest breaks?
Employees who are not receiving the breaks that they are entitled to can bring complaints to the Employment Tribunal.
An award of compensation which is "just and equitable in the circumstances" may be made if their complaint is successful.
Recent reports from Ireland highlight how a claim brought by Irish workers against Paddy Power Betfair relating to rest breaks – under similar EU inspired legislation to that in the UK – led to compensation awards of 1,000 per worker.
[box]
Do you have a business, property or legal question or issue that you would like to know more about? Contact Scottish Grocer and we'll put it to an expert. Call Matthew Lynas on 0141 567 6074 or email matthew.lynas@peeblesmedia.com
[/box]