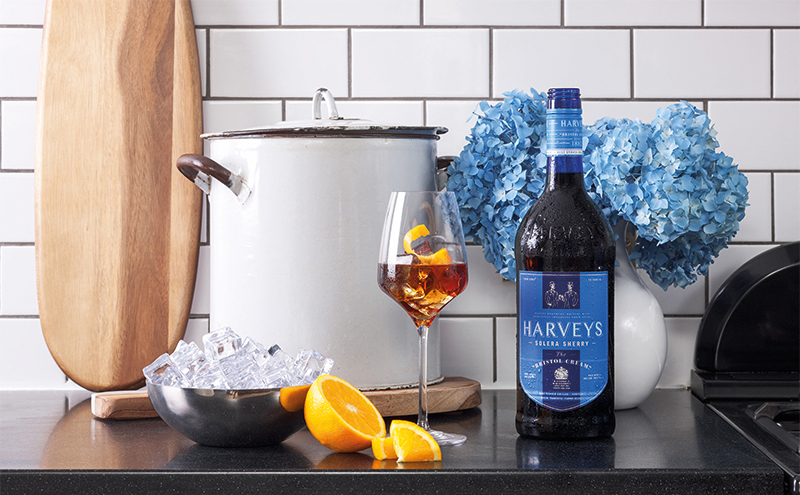 INNOVATION at Christmas is often associated with the latest gifts and gadgets, but this year a bit of festive ingenuity has found its way into the drinks category.
Sherry brand Harveys has had its packaging revamped in time for the festive season. The new pack includes a label with a thermochromic ink logo that changes colour when the bottle hits the perfect serving temperature.
The label will feature on the relaunched blue Bristol Cream bottle, with the Harveys logo turning blue when the sherry is cold and ready to pour.
The technology is designed to get consumers to reimagine Harveys by chilling the sherry in the fridge and serving over ice with a slice of orange – as is the custom in Spain where the brand is produced.

Along with the bottle refresh, Harveys has invested more than £250k in off-trade promotion, with sampling and activation at point of purchase.
Jen McCormick, head of sherry brands at parent firm Whyte & Mackay, said the new label "not only" modernised the design, but provides "a clear call to action for the consumer to re-think Harveys sherry."
"As the number one sherry brand in the UK, we are dedicated to finding new ways to innovate in the category," she said.