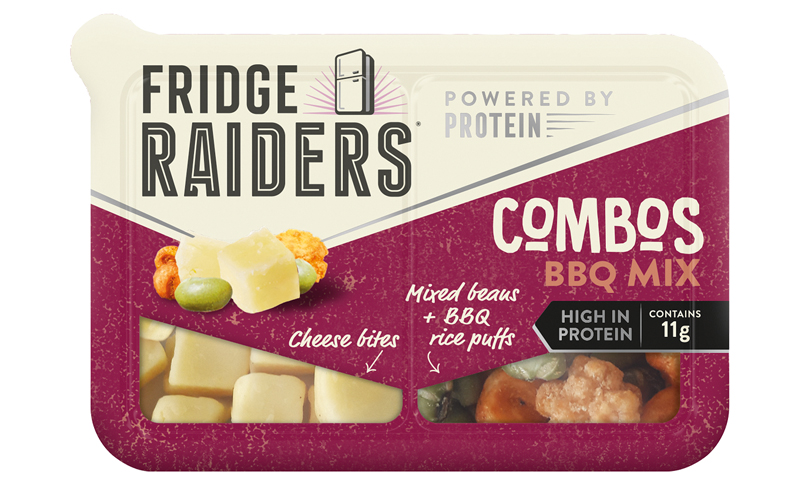 WITH protein continuing to perform strongly, Kerry Foods has brought two new SKUs to the bulking table.
Fridge Raiders Combos contain bite-sized cheese pieces and a mixture of beans and rice puffs, and are high in protein and low in calories.
Fridge Raiders has also added a Spicy Tikka flavour to its Chicken Skewers range, offering plenty of protein with fewer than 65 calories.