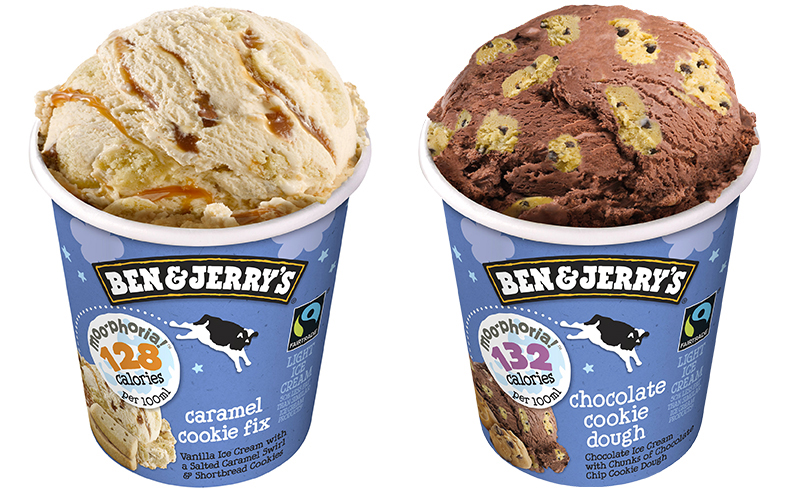 Low-fat indulgence is the name of the game for Ben & Jerry's with the brand's latest piece of NPD promising big flavour with fewer calories.
The new Moo-phoria range is rolling out in the UK with two flavours, Chocolate Cookie Dough and Caramel Cookie Fix, both of which contain between 128-132 calories per 100ml.
Priced at an RRP of £4.50, packs in the Moo-phoria range have their low-calorie proposition featuring prominently on the label, as well as Fairtrade messaging and images of the ice cream inside.
Christina Dunn, UK country business lead for Ben & Jerry's commented on the Moo-phoria launch: "We try to offer something for everyone at Ben & Jerry's, we're excited to have an incredible new option for ice cream lovers who like to indulge less often.
"Containing only 128-132 calories per serving and full of all the wonderful chunks and swirls that fans adore, Moo-phoria is the lightest way to enjoy Ben & Jerry's and we expect it to be a huge success."