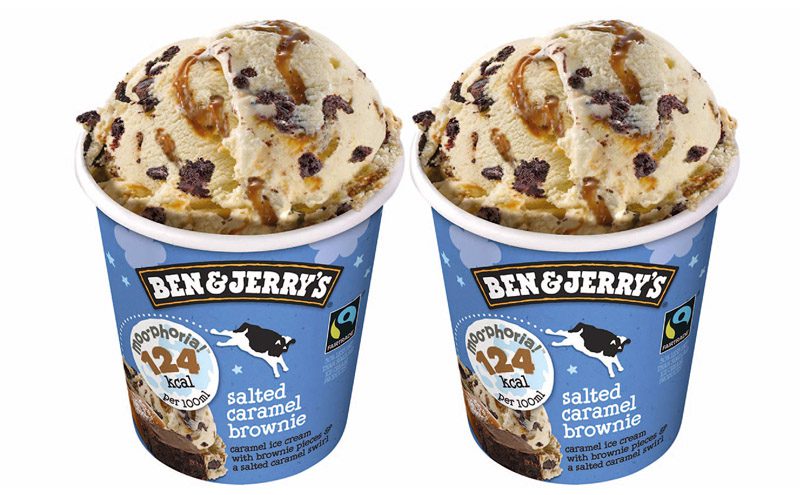 LIKE most other food categories, ice cream is not immune from consumers' increasing concerns about health and diet.
It is with this in mind that Ben & Jerry's has launched two new flavours in its lower-calorie Moo-phoria range: Salted Caramel Brownie and Chocolate Cookies & Cream.
The new additions join existing flavours, Caramel Cookie Fix and Chocolate Cookie Dough, which all have between 124 and 132 calories per 100ml serving.
Christina Dunn, Ben & Jerry's UK & Ireland country business lead, commented: "Even though we're known for our chunky and swirly indulgence, we want to show ice cream fans that they can make lighter choices without compromising on taste.
"We launched Moo-phoria to bring flavour euphoria to the ever-growing number of decadent dessert lovers that are looking for a lower-fat option.
"The range has been flying off shelves since the launch last year, so we're excited to build on its success and give fans even more choice with two irresistible new flavours to enjoy."
The Moo-phoria light ice cream has an RRP of £6.