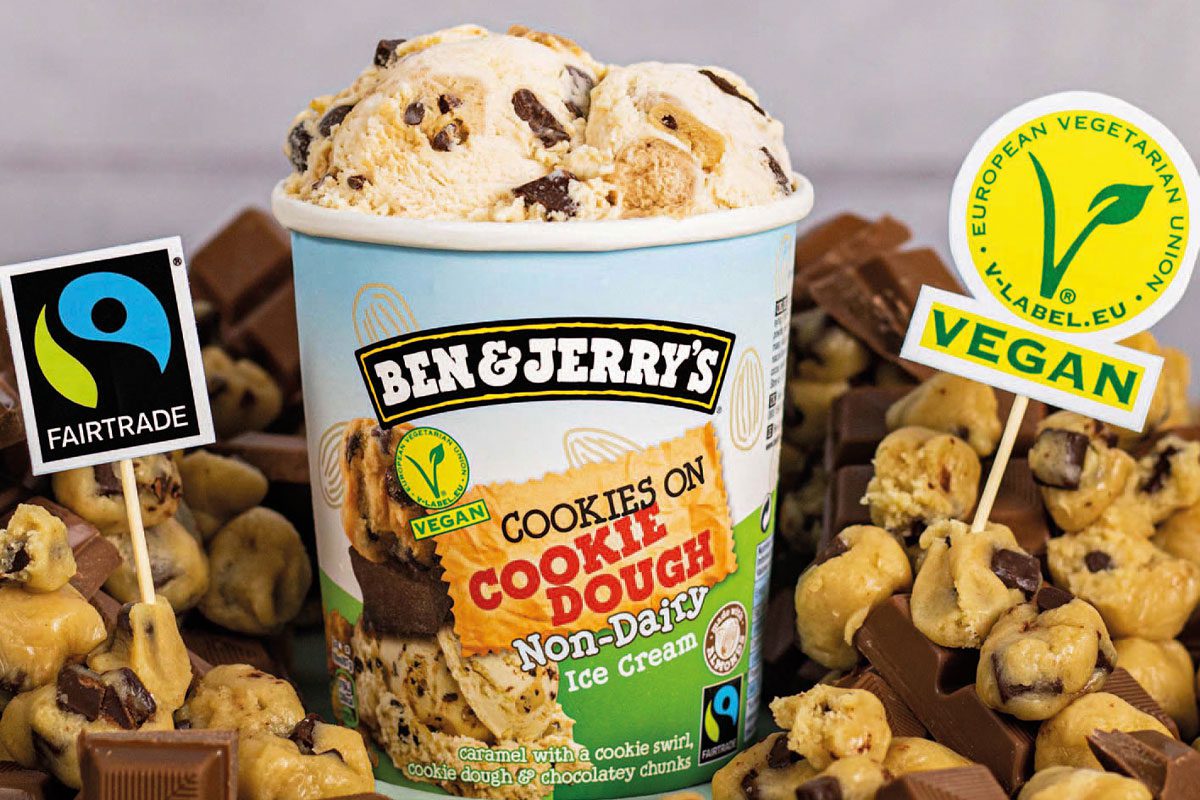 COOKIE Dough is one of Ben and Jerry's best-loved ice cream flavours, combining sticky chewy ice cream with chocolate chunks.
Now, the brand promises vegan shoppers can find out what all the fuss is about, as it launches a 'Cookies on Cookie Dough' flavour into its dairy-free range.
The vegan cookie dough in the new ice cream has been created with almond milk and vegan chocolate. It joins the brand's three existing non-dairy flavours: Peanut Butter & Cookies, Chocolate Fudge Brownie and Coconutterly Caramel'd.
Christina Dunn, Ben & Jerry's UK business lead, said: "We've been working hard to create a vegan cookie dough that really stands up to the original and I think we've nailed it."