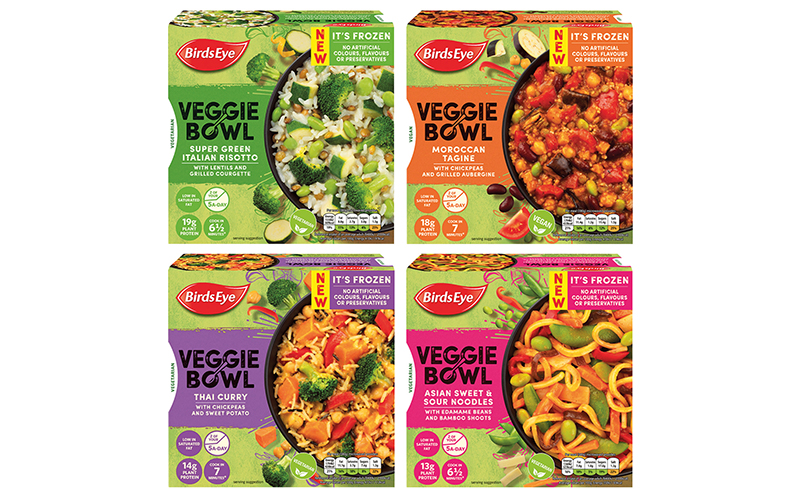 THERE is more to Birds Eye than frozen fish, and the brand has stepped up its free from credentials with the launch of a new ready meal range tailored to the vegetarian market.
The new Birds Eye Veggie Bowls range is aimed at 'flexitarian' consumers, those who try to eat less meat but aren't completely vegetarian.
The range comprises four flavours, Moroccan Tagine with Chickpeas and Grilled Aubergine, Thai Curry with Chickpeas and Sweet Potato, Super Green Italian Risotto with Lentils and Grilled Courgette, and Asian Sweet & Sour Noodles with Edamame beans and Bamboo shoots.
Each bowl in Birds Eye's new range contains two of the 'five a day' portions of fruit or vegetables, as well as up to 19g of plant protein.
Alessandro Solazzi, marketing manager at Birds Eye, said: "We know that shoppers are increasingly looking for more vegetable-based meals as they look for ways to reduce the amount of meat in their diet; the Veggie Bowl range has therefore been designed with simplicity in mind to give consumers exciting flavours through modern, recognisable recipes."
The Veggie Bowls come in a 380g pack with an RRP of £2.89.