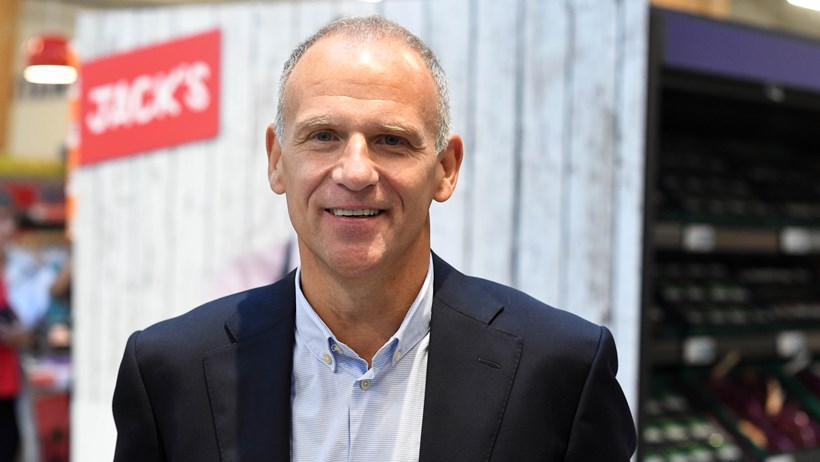 TESCO has thrown its hat into the discounter ring with the launch of new store brand, Jack's.
The new store format opens its doors to the public for the first time on 20 September at two locations: Chatteris Cambridgeshire and Immingham, Lincolnshire. Tesco plans to open 10-15 Jack's stores in the UK over the next six months across new sites, sites adjacent to existing Tesco stores, and a small number of converted Tesco stores.
Low pricing, own-brand SKUs and British sourcing appears to be at the heart of Tesco's new offer, with the supermarket committing to sourcing 80% of its food and drink from UK suppliers.
Jack's will also offer a range of limited-run general merchandise on a "when it's gone, it's gone" basis, similar to the special offer aisles found in the German discounters.
Tesco has also revealed Jack's will operate on a low-cost business model, with a "no fuss" approach, simplified range of products, "no fancy fixtures or fittings" and no added extras.
Named for Tesco founder Jack Cohen, the launch of Jack's kicks off Tesco's centenary celebrations, which Tesco Group chief executive Dave Lewis said made for a fitting tribute.
"Jack Cohen championed value for customers and changed the face of British shopping," said Lewis, "He's an inspiration for all of us and that same spirit still drives Tesco now."
"It's fitting that today, we mark the beginning of Tesco's celebration of 100 years of great value by launching a new brand, and stores bearing his name: Jack's.

"Great tasting food at the lowest possible prices with eight out of ten products grown, reared or made in Britain."
Tesco's foray into the discounter space follows close to a decade of consistent market leading sales growth from German brands Lidl and Aldi. The latest figures from Kantar Worldpanel show the pair now hold a combined market share of 13.1%, eclipsing big four supermarket Morrisons, and just 2.2% points behind third place Asda. Tesco's market share for the 12 weeks ending 9 September 2018 was 27.4%.
Fraser McKevitt, head of retail and consumer insight at Kantar Worldpanel, predicted Jack's will not be taking a significant chunk of Aldi and Lidl's business any time soon.
"Jack's isn't going to make an immediate dent in the competition's market share – not at the rate of openings announced today.  For context, there are already over 1,300 Aldi and Lidl stores across the country and the two have a combined market share of 13.1%, so Jack's is clearly playing a longer-term game.
"There have been plenty of comparisons to Aldi and Lidl and it's worth remembering that despite their 'discounter' moniker they aren't particularly downmarket retailers – there's a real demographic mix among their shoppers.  Plenty of people buy from Aldi and Lidl – around 60% of all households shop in each of the discounters at least once a year.  However, they spend just £1 in every £10 there and don't shop at the discounters as frequently as at the big four – given the Jack's model is so similar we would expect to see shoppers behaving the same way in its stores.
"With its heavy Union Jack branding and promises on provenance Jack's is clearly looking to make its name as a solid British retailer.  Nearly half of shoppers try to buy local produce when they can so it could be a savvy move, though it's still very early days."