Milkshakes and milk drinks particularly popular in c-stores, according to Mars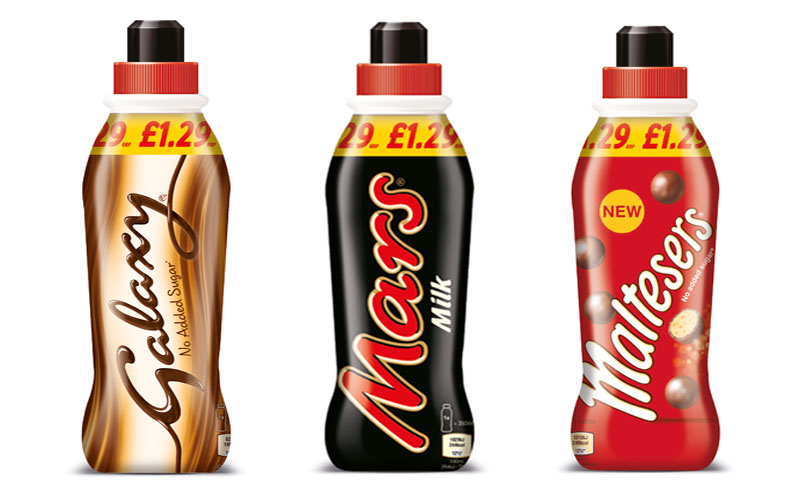 AFTER its introduction in April, the sugar tax has been so widely talked about that retailers could be forgiven for feeling fed up of hearing about it.
The commercial consequences of the Soft Drinks Industry Levy will only be understood in the fullness of time, but while drinks containing at least 5g of sugar per 100ml, find themselves subject to the tax, there is one area of the chiller that is notably exempt.
Milk-based drinks (those that contain at least 75% milk) are not subject to the sugar tax, and producers reckon retailers should take advantage of this opportunity.
According to Mars, producer of milk drinks like Galaxy and Maltesers flavoured milk, this exemption appears to have been good news for sales.
The firm found that the flavoured milk category has grown by 5% and is currently worth £331 million, with chocolate milk the category's favourite dairy flavour with a 28% market share.
More significantly for independents, flavoured milk within convenience is outperforming the market as a whole, with 9.8% growth and a value of £134 million.
While milk-based drinks may be exempt from the sugar tax, Mars isn't planning to take advantage of this loophole for long, as the firm reckons modern consumers are more conscious of their health.
Mars instead plans to reformulate its milk-based drinks portfolio, aiming to have no added sugar across the board by the end of 2019.
A spokesperson for Mars said: "Retailers should offer 'No Added Sugar' formats of milk drinks to broaden consumers' choices where possible."
Mars 350ml milk drinks range includes: Mars, Galaxy, Mars Caramel, Milky Way, Bounty, Maltesers, Snickers and M&M's Peanut.