Carte Noire is revived to meet consumer demand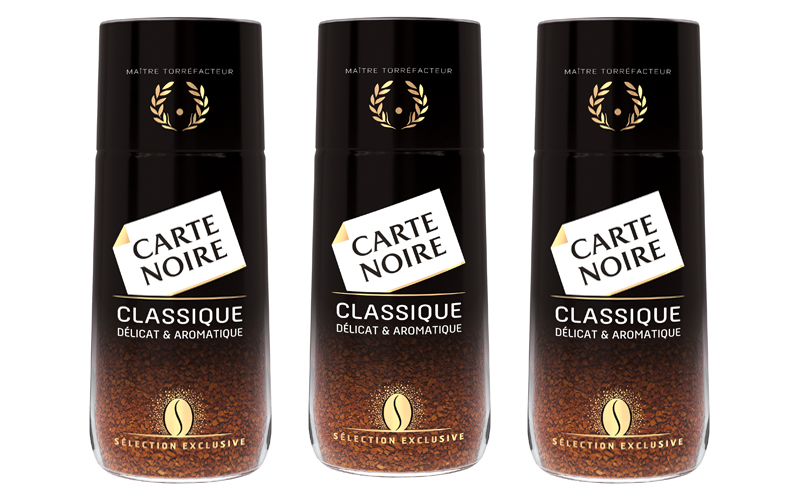 CONVENIENCE store retailers should focus their efforts on instant coffee to maximise sales in hot beverages, according to coffee manufacturer Lavazza.
The firm found that coffee is driving growth for hot beverages in c-stores with the subcategory up 6% year on year, and instant taking up the majority of total sales in convenience.
This growth was one of the motivating factors behind Lavazza's decision to relaunch Carte Noire instant coffee, according to the firm, which took over the production licence from Jacobs Douwe Egberts.
Before Carte Noire's withdrawal from the market in 2016, its 100g SKU was one of the top 5 SKUs in the convenience channel, with Lavazza hoping to replicate this success after the relaunch.
For retailers who want to make the most of the valuable instant coffee market, the firm advise promoting by occasion and using displays with multiple product categories, such as pairing coffee with breakfast cereals or snacks.
Jeff Beedie, head of category and channel development at Lavazza UK, also advised that brand loyalty was a key driver in the hot beverages sector.

He said: "Over a quarter of coffee shoppers are driven to store in particular to buy coffee.
"During the period Carte Noire Instant was off the market, we received hundreds of messages via social media calling for the products' return."
This brand loyalty could be driven by a desire for quality, with consumers enjoying the ease of instant coffee but not feeling willing to compromise on taste.
Beedie said: "Premiumisation is also a key market trend in the hot beverages sector with shoppers, such as millenials, looking for quality products and a desire to replicate a high street experience.
"This may mean better quality within a segment such as instant coffee – exemplified by the launch of Carte Noire and the brand's desire of accelerating premiumisation in hot beverages."