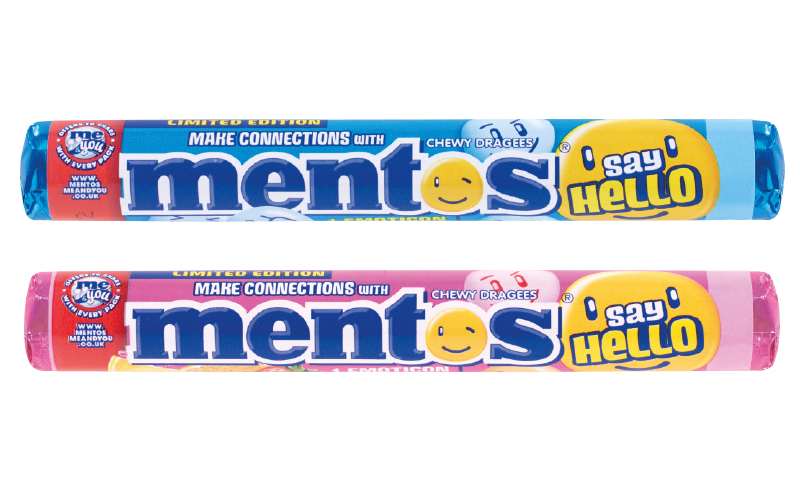 MENTOS has brought back its range of limited edition 'Say Hello' sweets in a bid to get shoppers talking about the brand, and to each other.
Each chew features bespoke emoticon characters, which have been designed to encourage consumers to step away from their phones and interact in person.
Although 60 million emojis are sent on Facebook every day, Mentos' parent firm Perfetti Van Melle said that it hoped the chewy characters will prove a talking point in real life too.
Mark Roberts, trade marketing manager UK, Perfetti Van Melle, said: "We pride ourselves on bringing people together. Last year's campaign proved a huge success, so it was a no brainer to bring it back for 2018, this time centred on language we all use – emoticons.

"Our supporting £2.5m media campaign, which includes widespread advertising and POS, will ensure we maximise our reach and get the nation sharing Mentos."
The limited-edition candies feature in the Mentos mint and fruit single rolls, as well as multipacks.